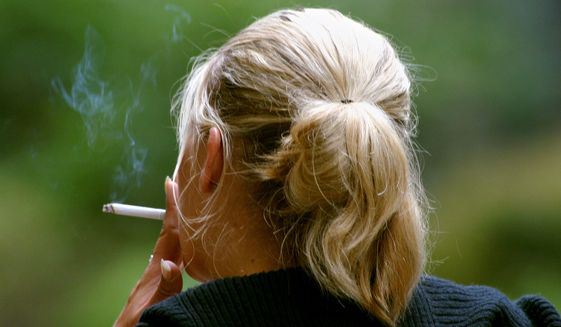 The World Health Organization this week convened in Moscow, with everyone expecting tobacco control to be a significant issue of focus. Even then, all people got shocked when the delegates present resolved that public spectators and media leave the room. Such meetings have in past times been held in a transparent and open manner. This is all changing however, as the WHO this week decided to do business behind doors that were closed.
According to a report by Washington Post, there were numerous delegates who had campaigned for spectators to be ejected from the room prior to start of the meeting. The delegate from Uganda declared that they did not require the public present there! A sweeping movement then began in which delegates from all across the globe insisted for Moscow authorities to clear the meeting venue. Mohammed Ibrahim Saleh Daganee, the delegate from Libya, openly stated they were not aware of who the strangers were! Another from South America as well agitated for the meeting to exclude the public, indicating he did not find it needful for the public to be present within the meetings.
They then decided to vote about the matter and Russian security officers soon afterwards got into the room and asked all media representatives and spectators to immediately leave. Bystanders got shocked when they were compelled to leave, following which WHO delegates then secluded themselves and began meeting. It appears that they knew the topic for discussion this week would be critical and could spark major controversy worldwide and thus opted to work in secret.
WHO, is working now at enacting a brand new taxation of global scale on tobacco. This would drive prices of cigarettes up to about $33 for a single pack, which is roughly thrice the current cost. This is when first we ever get to see such measures, which however have no precedent for determining their appropriateness. If this tax gets enacted, it will compel nearly each major country across the globe to formulate new taxation policy on products with tobacco, which is worth 70 percent of retail value. Those countries which are not signatories to the anti-tobacco agreement of the UN are the only ones which would not get involved, namely Indonesia, Switzerland and the US.
The WHO has ignored completely any possible individual national needs by adopting this global taxation policy. It will without doubt face great opposition from tobacco firms and most likely politicians who get funding from makers of cigarettes. This matter could very easily unfortunately set an alarming new precedent which allows global taxes for multiple other commodities to form. The next such action might target fast food, firearms or the web.
This new plan is controversial and was the likely reason why spectators were banned from the meeting. Delegates need to know they will experience pressure for opposing global taxation. They however appear determined to ignore how such decision would daily impact taxpayers.
Smokers for now would do well to seek alternative options like e-cigarettes, which lack tobacco content. If such tax gets adopted, there is fear e-cigs might likewise get taxed soon afterwards.
Is it worrying that WHO is making such secret plans and is their global taxation move an excessive measure?