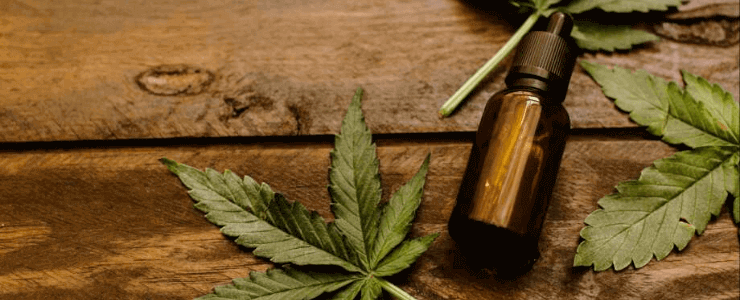 One of the UK's biggest growing industries is the CBD oil market, with the number of users increasing year on year.
Although there are some confusions surrounding whether or not CBD is legal in the UK, high-quality CBD oil is sold under the label of "food supplements" and is available in a host of different formats including capsules, topicals, edibles and vape oil.
While this is great news for anyone who wants to try out these exciting and potentially beneficial products, it's important to know which brands can be relied upon.
Here, we look at some of the best CBD oils in the UK so you can be confident of getting a safe, effective, high-quality product that gives you great value for money.
CBD Asylum Natural CBD Oil
If you're looking for affordable and great-tasting CBD oil, CBD Asylum is the brand for you. Boasting a natural flavour and a choice of 5 strengths between 2.5% and 25%, these easy-to-use drops come in a handy 10 ml dropper bottle to allow you to measure your perfect dose with ease.
There are seven different flavours to pick from, and all are made from a blend of CBD and organic hemp seed oil with natural terpenes for the most potent effect.
As you would expect from a high-quality product, CBD Asylum's natural CBD oil has been subjected to rigorous third-party lab testing, so you can be sure that there will be no contaminants, no heavy metals and that the strength is verified. 

Blessed CBD Oil Drops – 10% (1000mg)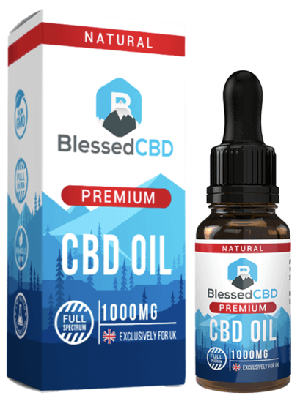 Of all the CBD brands available in the UK, Blessed CBD oil drops stand out from the crowd thanks to its quality and simplicity.
Never sacrificing quality for profits, this brand creates its oil in small batches for better quality control, and since it focuses solely on CBD oil tinctures, you can be confident that every effort has been put into creating a product that is potent, effective and premium.
The ideal alternative to the poor-quality oils available on the UK high street, Blessed CBD is a reliable brand developed for the benefit of the British public, and every part of its process is carried out on British soil, apart from growing the hemp itself which comes from Colorado – one of the best places anywhere in the world to grow hemp.
The result is a product that is so popular that there is a waiting list of customers for each batch.

Love Hemp CBD Oil – 10% (1000mg)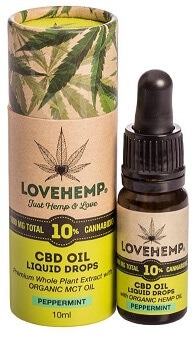 Love Hemp's CBD oil contains an impressive 1000mg of CBD cold-pressed extract in a 10ml bottle. This down-to-earth oil is packed with goodness and natural flavour with each drop containing 5mg of CBD.
This makes it a breeze to take your required dose with just a couple of dropper squeezes. The extract is suspended in MCT or hemp carrier oil with a choice of either natural flavouring or added orange or peppermint essence for a more palatable flavour. 
Offering whole-plant, broad-spectrum benefits, this product is made using a cold-pressed technique that preserves the plant's active ingredients so they can offer you all of the potential benefits associated with hemp.
As an all-natural product without any additional ingredients, Love Hemp CBD oil delivers a pure experience that is certified organic, GMO-free and suitable for vegans, and as this product has been third-party lab tested, you can be confident it contains no pesticides, moulds or heavy metals while also reassured that it contains the stated amount of cannabinoids. 

Endoca CBD Oil – 3% (300mg)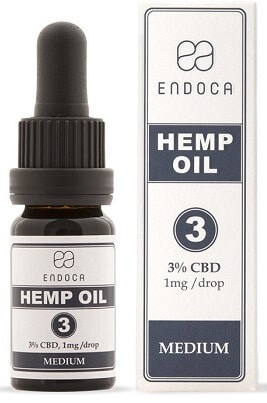 If you're looking for medium-strength hemp oil, Endoca's products are perfect for you. Sourced from non-GMO, organic hemp, this oil offers nutrient-rich benefits thanks to its formulation by an expert team of nutritionists, herbalists and scientists.
This oil contains potentially beneficial ingredients including terpenes, flavonoids, vitamins and amino acids. Easy to use and produced to the highest standards, this 3% strength CBD oil is the ideal food supplement to add to your diet to promote your overall health and well-being.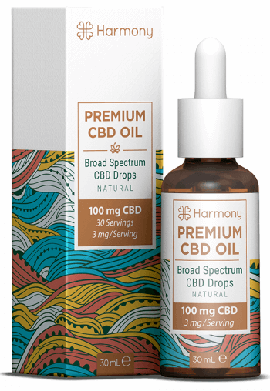 Containing European hemp extract, this broad-spectrum natural CBD oil from Harmony contains 100-3000mg of CBD, phytocannabinoids, and 4-60mg of CBG for a beneficial effect.
Guaranteed to be 100% natural and free of any chemical solvents, this lab-tested product contains absolutely no THC for your peace of mind.
Containing only premium ingredients, Harmony Natural CBD oil has a pleasant hemp aroma thanks to the terpenes and flavonoids it contains that support its entourage effect.
100% non-GMO and vegan-friendly, this CBD oil is easy to use and comes in several strengths to suit your individual needs. 

CBD Asylum Infuse Drops – 20% (2000mg)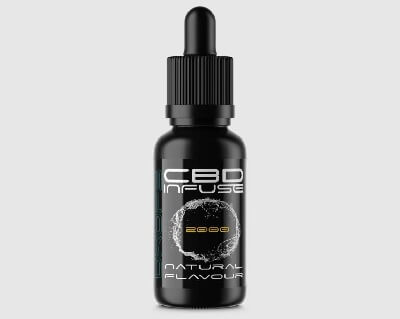 CBD Asylum is a relatively new but popular brand that offers high-quality CBD products at a price you can afford. This 30ml bottle contains an impressive 2000mg of CBD that has been infused in MCT Oil without any THC for no unwanted psychoactive effects.
Fully lab tested, these drops are made with only the best-quality ingredients, and there are two different flavours to pick from – natural for those who prefer the taste of authentic hemp, and fruity for those looking for a sweeter experience.

Biopurus UK CBD Oil – 10% (1000mg)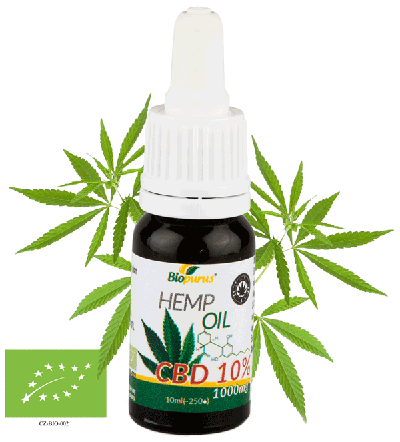 If you're brand new to CBD oils, Biopurus UK CBD oil is the way to go. Each drop contains a whopping 5mg of CBD so you can easily get your daily dose with just a few drops.
This full-spectrum, whole-plant CBD oil is made from a small hemp crop grown in the Czech Republic that has been subjected to the effective and safe CO2 extraction method.
Containing all micronutrients, terpenes and cannabinoids that are found in the hemp plant, this guaranteed organic oil contains around 1000mg of CBD in every 10ml bottle. 

BioBloom UK CBD Oil – 6% (600mg)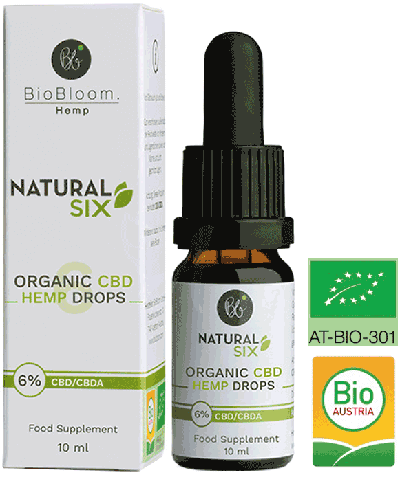 This organic certified, nutrient-dense product is the only organic CBD oil to be both Bio-Certified by the EU in Hungary and Austria and certified in the UK.
Containing around 600 mg of CBD in each 10ml bottle, or 1800 mg in each 30 ml bottle, BioBloom's UK CBD oil is packaged in an opaque, pharmacy-grade glass bottle with a precise dropper for easy dosage.
The formula provides whole-plant, full-spectrum benefits thanks to the hand-harvested, cold-pressed approach that the manufacturer takes.
Offering high micronutrient levels of vitamins, minerals, phenols, amino acids and omega 3 and 6 fatty acids, this high-quality product is made using only premium ingredients. 

CannabiGold Terpenes+ 500mg CBD Oil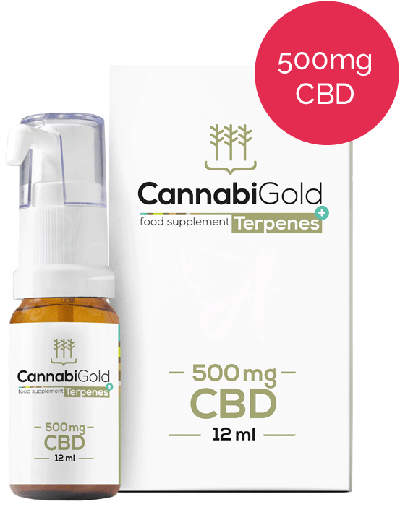 This full-spectrum CBD oil offers 5mg of phytocannabinoids in every drop with absolutely no THC, so you're guaranteed no unwanted psychoactive effects.
Made in the EU, there is 12ml in every bottle, and each batch has been subjected to rigorous analysis at each stage of production to ensure safety and strength.
This product is also 3rd party lab tested so you can be confident there are no heavy metals, harmful substances or pesticides that could cause you medical problems.
 Hemptouch UK CBD Oil 15% (1500mg)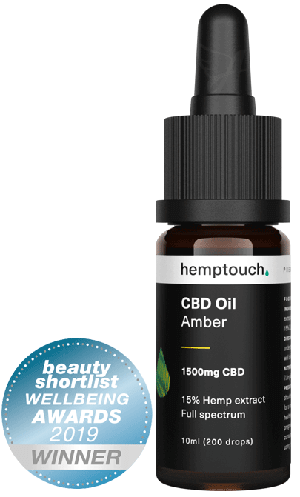 Each 10ml bottle of this CBD oil contains 1500mg of high-quality CBD together with naturally occurring cannabinoids and an olive oil base.
This full-spectrum oil contains a blend of active cannabinoids, terpenoids and flavonoids that have been specially selected to work in conjunction with each other to boost the CBD's impact via the entourage effect.
Every drop delivers 7.5 mg of CBD that has been CO2 extracted from hemp plants grown in Slovenia. Containing absolutely no GMO ingredients, this product is free from any fungicides, pesticides, herbicides, parabens or chemical fertilisers for your peace of mind.

Sometimes known as Cannabidiol oil or cannabis oil, CBD oil is extracted from the marijuana or hemp plant, although in the United Kingdom it's only possible to purchase CBD that has been derived from hemp plants.
Unlike THC (another component found in the cannabis plant), CBD doesn't have any psychoactive effects. Instead, it offers a host of potential health benefits like improving sleep, reducing inflammation and reducing anxiety.
While the evidence is becoming available for the medicinal claims about this oil, there is a lot more work to do on this front. 
There is plenty of research ongoing into how CBD works in the body. It's known that it interacts with the body's endocannabinoid system – a system that is spread through the body and brain as well as the central nervous system.
When the cannabinoids interact with the receptors, it effects the way that mood, appetite, pain, memory and inflammation are regulated. CBD doesn't bind to the cannabinoid receptors like other cannabinoids do.
Instead, it stimulates them, creating whole-body, systemic benefits including support for the immune system, regulation of anxiety and pain, suppression of inflammation and neuroprotection.
The most frequently used way of consuming CBD oil is putting some drops under the tongue, waiting a couple of minutes and then swallowing.
Sometimes, it is mixed into juices or smoothies, or combined with serums and skincare creams. The amount of CBD you should use will depend on how severe your symptoms are.
A typical CBD dose is 20-50 mg per serving. This means you'll need a different number of drops depending on the strength of the product you've chosen.
For example, oil with 500mg of CBD in it will need ten times the amount of oil when compared with a CBD oil containing 5000 mg. To find the best dose for you, start at 20mg then increase the amount you take if you need to.
When you're taking CBD oil, make sure you hold it for a couple of minutes under your tongue before you swallow so the CBD can effectively be absorbed through the gums.
Most Common Methods to Consume CBD
There are four common ways of taking CBD. These include:
Tinctures – a tincture is CBD oil that is suspended in a liquid. This makes it easy to use the oil since you just drop the right number of drops under your tongue, hold it there for a couple of minutes, then swallow.
Edibles – these are things you can eat like gummies or cookies. Simple and tasty to consume, edibles can contain lots of calories, but they make it easy to know how much you're consuming. 
Capsules – CBD capsules are like other medicine capsules, with a fixed-dose in each capsule. They are taken just like other food supplements, by swallowing with water. 
E-liquids or vapes – CBD eliquid vapes are used just like other types of e-liquid, by vaping them in a vape pen. It's quite difficult to get an accurate dose, though, and the long-term effect of vaping is, as yet, unknown.
What are the Types of CBD?
There are two types of CBD product:
Broad-spectrum CBD oil contains the full range of cannabinoids found in the hemp plant including CBG, CBD and CBN. None of these has psychoactive effects as there is no THC contained in broad-spectrum products. 

Isolate-style CBD oils take the active cannabinoids down to just CBD, so your product will be at least 99% pure.
Is CBD Oil Legal in the UK?
Many people wonder if CBD oil is legal in the UK. At the moment, this is a debatable question. CBD is considered legal if it contains no THC (the psychoactive compound in cannabis).
Although some people believe it's legal to have CBD products with as much as 0.2% THC content, this isn't true. You must make sure that the product you choose, therefore, contains zero THC to comply with the law.
CBD isn't a psychoactive compound, so it doesn't make you high. Cannabis plants contain a minimum of 113 cannabinoids, each of which products its own effect.
The only cannabinoid in the cannabis plant that causes a high is THC. This is removed from CBD products. Not only does CBD not cause a high, it actually counteracts THC's psychoactivity, so this makes it a useful treatment for many conditions. 
How to Choose the Best CBD Oil?
There are several things to consider when it comes to choosing the best CBD oil.
It's impossible to look at a bottle of CBD oil and immediately measure its strength as there is no standard measurement in the industry.
The potency of a product can vary depending on the kind of CBD used its concentration and its supplier.
For example, a 30ml bottle of CBD oil could contain as little as 300mg which would be a low potency product suitable for new users, or it could contain 500mg of CBD – a mid-potency choice for anyone managing chronic health issues, chronic pain or anxiety.
There are even 30ml bottles that contain as much as 1000mg of CBD, which would be a high-potency choice for anyone suffering from severe pain, sleep issues and intense stress and anxiety.
An effective way to compare the price of CBD oils is to calculate their cost per milligram. This means you have to weigh up the price and the total amount of CBD the product contains.
Divide the cost by the CBD content in milligrams to find the cost per milligram, and this will give you a good idea of the value for money you'll be getting from your purchase.
The taste that you want from your CBD oil will depend on your own preferences. If you like a natural hemp taste, an unflavoured product is ideal for you.
Meanwhile, if you don't want the bitter taste of hemp, you can choose a flavoured oil. Alternatively, you could add the oil to your drinks or food for a more palatable way of taking your daily dose.
There are also other ways of taking CBD that don't involve tasting it. Gummies and edibles or CBD vape oils could be the ideal choice for you.
As far as you can, you should choose CBD oils that have been extracted with the CO2 method of extraction as this is the safest and most effective way to extract pure CBD.
CO2 is a solvent that is used under extremely high pressure and at low temperatures to preserve and maintain the CBD's purity. 
There are three phases in the process. In the first phase, the plant matter is placed carefully into the extraction container before the liquid CO2 is pressurised and heated, so it achieves a supercritical state, and the active ingredients are flushed out.
In the second phase, the active ingredients are transferred to a separating unit where the pressure is reduced, allowing the CBD to become separate from the CO2.
As a result, the CBD compound becomes a sticky, thick resin while the CO2 is recycled back. In the third phase, the CBD that has been extracted is purified through several refinement steps.
It is emulsified then spun in a roto bath so they ethanol is flushed out of the oil.
Due to these numerous steps, CO2 extracted products are often costly, but they are also considered to be very safe since the process must be done carefully by professionals working in licensed laboratories.
When hemp grows, it has a tendency to absorb any toxins contained in the soil, so you need to ensure you've chosen a product grown by a reliable grower.
Choose products that have been made by hemp farmers in areas that have undergone legitimate and strict license processing and certification so the safety and quality of the product can be assured. 
When it comes to finding a reputable and safe CBD oil brand, there are three things to consider. 
First, you need to ensure the brand is transparent about its processing and harvesting practices as well as its hemp source.
Second, you should ensure that the brand has committed to 3rd party lab testing to prove the CBD content in the bottle and to guarantee no residual solvents or heavy metals are in the product.
Thirdly, you should check user reviews to ensure that the brand you've chosen is legitimate.
Don't forget to consider customer service when you're choosing the right CBD oil for you.
Make sure the website for the brand is current and features the email, phone number and physical address of the manufacturer and check that they respond quickly to their calls and emails.
Make sure that the product that you've chosen has been third party lab tested so you can be confident of the product's quality, contents and safety. This will ensure you can trust the manufacturer.
You should choose a CBD oil manufacturer that is willing to openly reveal its business practices and that welcomes customer opinions and discussions.
You should check to ensure they provide information about their farming practices, manufacturing and extraction processes, the technology and testing processes they use so you can be confident of their reliability. 
Shipping, Return & Refund Policies
Only if the CBD oil company's policies are designed to be user-friendly, the organisation can be successful in today's competitive marketplace.
This means that their return, shipping and refund policies must be top-notch.
You should also consider whether there are any reward programmes or any discounts for people who are most in need of CBD products like people with chronic health problems or war veterans who are suffering from financial problems. 
The user experience you receive from a CBD oil manufacturer's website will determine whether you want to make an order or return in the future for more purchases.
The site needs to be easily navigable and should be able to navigate you through the top options and bring you the best deals quickly.
You should feel as if you're getting a great deal with no need to scour the whole website to find what you're looking for. 
Where to Start with CBD Oil?
If you've never used CBD oil before, you may find it quite confusing to know how much you should take, which brand is the best one for you, and where you should be buying CBD from.
If you follow the advice provided here and use one of the brands that we've recommended you should find that you have a great first-time user experience.