There are numerous developments and changes have recently taken place within the industry of electronic cigarettes. Although still growing, this industry has its unique challenges. For instance, the FDA has presently put certain restrictions on their accessibility and how e-cigs get marketed is also under observation.
Companies for electronic cigarettes must adapt to all such changes and take special steps in order to counter their ongoing effects on business. One particular commendable countermeasure involves continually formulating innovative ideas then implementing them effectively and with good efficiency. Driven by the need to go beyond their existing line of products and generate new offerings, V2 Cigs have come up with V2 Pro Series 3. Beginners should find V2 Cigs to be quite a reliable brand of electronic cigarettes.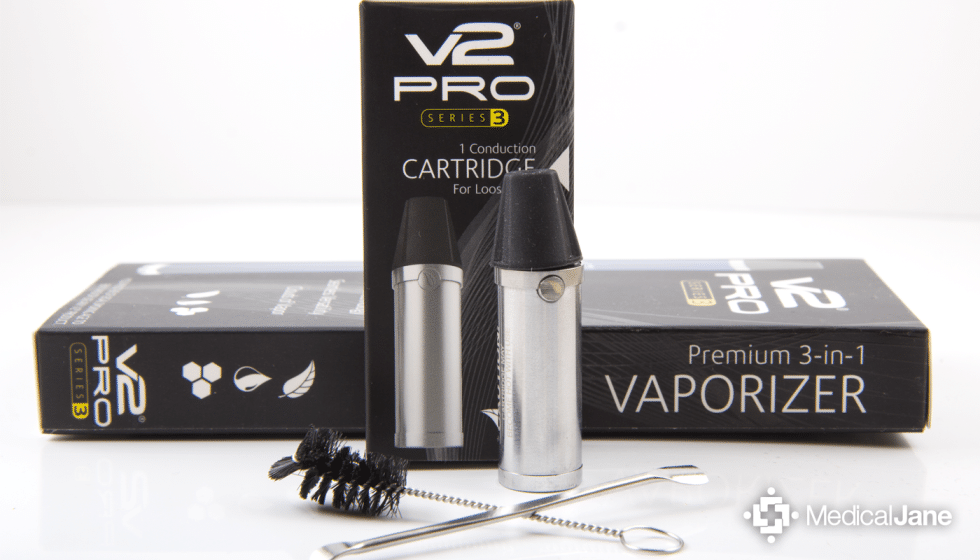 V2 Pro Series 3 Vaporizer
Series 3 Vaporizer comes as a versatile electronic cigarette, which beside e-liquid, can also utilise nicotine wax, nicotine gel, essential oils as well as loose leaves of tobacco. Adding to its versatility and functionality, this product also exhibits edgy design which discriminating electronic cigarette users might find difficult to avoid. This e-cig version comes at affordable pricing and this point makes it highly favourable with consumers.
V2cigs avoided taking the easy route and copying what other manufacturers of electronic cigarettes were doing. Rather, they boldly engineered their unique design, producing Series 3.
No threading is present at all in the V2 Pro Series of electronic cigarettes. There are attachments done through the three available drop-in design mechanisms employed. The three attachments are specially made for essential oils, e-liquid as well as loose leaf tobacco.
However, users do not have the choice of simply any vapouriser attachment. Cartridges for essential oils and loose leaf tobacco have to be bought from V2, except for the e-liquid. Alternative brands are just not compatible. The cartridges nonetheless have competitive cost, with an e-liquid tank going for £7.99. Individuals who wish to utilise loose leaf tobacco or essential oils can buy cartridges which each cost £15.99.
As an added advantage of exclusively using V2 essential oil and loose lead cartridges lies in that users need not worry about problems and leaks occasioned by incompatibility. V2 Cigs after all designed Series 3 of V2 Pro while having in mind V2 cartridges or tanks.
Furthermore, leaks are prevented, owing to the straight-thinking designers who produced Series 3 of V2 Pro designers. The tiny top indentation is fitted there in order to fit the appropriate cartridge-type. It implies that applying the wrong type of cartridge will be ineffective (thus the zero incompatibility and exclusivity issues earlier mentioned).
Users familiar with or used to eGo electronic cigarettes should not experience difficulties adjusting to V2 Pro Series 3, as the two forms basically have the same measurements and size.
Problems will not be there regardless of what type of e-liquid tank you employ. It is however different for loose leaf as well as essential oils. Cartridge type is critical as each one V2 Cigs formulates for Series 3 of V2 Pro bears its own special characteristics. For example, loose leaf cartridge requires a few seconds preheating to make it usable. To achieve that, one has to press the button for several seconds until the light turns from red to green. You would not require doing this if using any other form of cartridge apart from loose leaf.

Using V2 Pro Series 3 E-Cigarette
An upgrade has been done on design of V2 Pro Series 3 electronic cigarette. Evidently, V2 Cigs has kept its ears and eyes open, implementing design concepts which users of electronic cigarettes have sought for in e-cigarettes.
Among these is the use of magnetic charger, which inarguably is more user-friendly and inconvenient when compared to traditional chargers. Magnetic strength is commendable too, as it improves protection, which secures the e-cigs even when left dangling or hanging from car or USB port or even wall adapter by accident. It also prevents any leakage incident of e-liquid.
Another aspect of charger convenience pertains to how it facilitates the e-cigarette to be utilised while in process of charging. V2 Pro functions while charging is taking place via wall car adapter or USB port.
The tank for e-liquid is constructed using plastic of high quality which is gentle on the eyes. Many individuals may prefer having an enclosure of glass, but quality of plastic used compensates for that aspect to satisfaction. The plastic exhibits imperviousness to bending, cracking or melting action.
People used to taking e-cigs that have bottom-coil attachments might experience some warmth from the vapour generated by Series 3 of V2 Pro. This is usual, as the e-liquid cartridge utilised is top-coil clearomiser which employs a wick. Even then, users should practice caution not to overwork the device too fast and too soon as it might cause the e-liquid flavours to burn and lose their essence.
This challenge was resolved by V2 Cigs through an automatic cut-off mechanism, which takes effect after the fire button is pressed for roughly 10 seconds. This in turn puts an effective stop to the combustion process.
As for throat hit, there certainly are alternative brands of electronic cigarettes which could produce better results than Series 3 of V2 Pro. That said, within its range of pricing, V2 Pro Series should certainly no doubt offer the most fulfilling kind of hit to the throat. I am indeed impressed at how it can produce extremely strong flavour, given its modest pricing.
V2 Pro Series 3 as Essential Oil or Dry Herb Vaporiser
Many individuals take up e-cigarettes as a way to quit tobacco smoking. I experienced success in achieving this goal once I switched to them. No longer did I have desire of tasting tobacco in whichever taste, manner or form. It is the reason that I was unable to conduct testing on Series 3 of V2 Pro with essential oil and dry herb cartridges. Taking this action would beat the objective of switching to electronic cigarettes in first place.
V2 Pro Series battery life is quite impressive and lasts for 12 vaping sessions before requiring recharging the battery. The chamber for vaporising tobacco can be detached and is thus easier to maintain, but has to be kept from 160 to 180 degrees centigrade.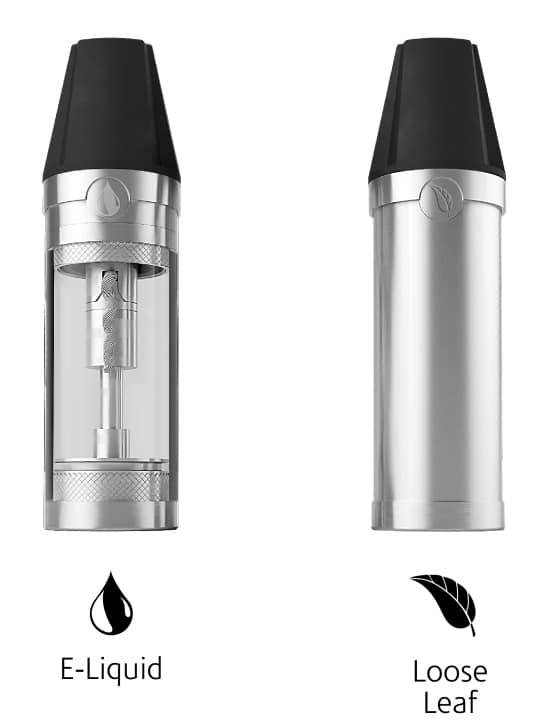 Series 7 and 9 V2 Pro Vaporizers
Indeed, V2 Cigs is serious about going beyond just producing Series 3 of V2 Pro vapourizer. Two extra APVs are on pipeline, which rounds up the three releases of vaporisers from V2 Cigs. These are Series 7 as well as Series 9 V2 Pro vaporisers.
Sneak peeks performed earlier indicate that upcoming vaporisers utilise cartridges of larger size. It however does not seem like these cartridges can be interchangeably used with the Series 3 unit version.
The decision of whether to acquire Series 3 or await either version of the remaining two, which should presumably be more expensive, would largely depend upon the type of e-cigarettes you are using at present. It is not sensible to await later versions if already utilising a more expensive model.
Your preference of vaping would of course factor into the equation too. If you wish to stay clear of using tobacco just like me, you might need to avoid this one too or at the very least its cartridge which employs loose leaf tobacco.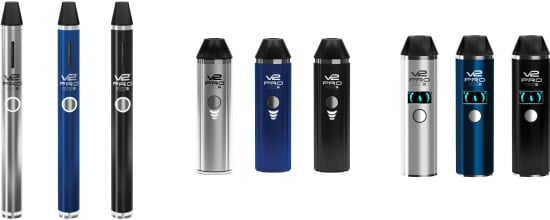 Review of Pro Series 3: Conclusion
Users of smart electronic cigarettes will certainly get drawn to Series 3 of V2 Pro, which boasts sporting intelligent designing, operation that is user-friendly as well as affordable pricing. It in fact scores many valuable points for the design employed alone. From vaporiser design all the way to magnet charger along with long-life battery, this version of V2 Pro is definitely an attractive e-cig. A lot of users would desire laying hands on it and experts do agree that Series 3 so far shows the best ratio of price vis-à-vis performance within the industry of electronic cigarettes today.
V2 Pro Series 3 is an outstanding product for its special ability of handling not just eliquids, but essential oils and loose leaf as well. Nicotine gel together with wax also gets included with this pack. I hardly think that many other brands out in the market would be keen to make such an offer.
The design of the cartridge utilised is meant to ensure that vapers have leak-free experience. This is a unique element as it keeps off any mess which is very likely to take place.
The longevity of the battery is quite impressive too, which presents an additional strength of V2 Pro Series 3. Due to the convenience that presents with utilising a magnetic battery, users no longer have to be concerned for battery maintenance. The general perception is that batteries placed internally work best in terms of vapour production. However, V2 Cigs has managed to break through this limiting perception.
If still wondering about which electronic cigarette you should switch to or for purposes of quitting nicotine smoking, Series 3 V2 Pro comes with assorted features which make it an ideal product to consider.
You can find more reviews about other top ecig products here >

Final V2 Pro series 3 Review Verdict:  V2 Pro Series 3 Is Highly Recommended By E-cigreviews.org.uk!