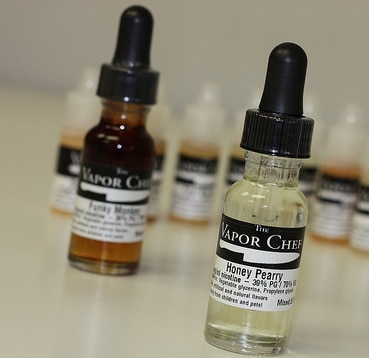 The e-cigarette industry may still seem like a mystery to those on the outside but for people that work in the industry each day and work to create new flavours, e-cigarettes, juices, marketing and the like, the business is known very well. While a number of vendors were available at the VaporSlam conference we took the opportunity to meet and ask questions regarding where they see the industry today and what they see for it in the future. Many of the responses were seen to be in line with each other as the industry continues to expect growth. This is what the replies were regarding the top topics we asked about in concern of the industry over the next several years.
Rate of Growth
Nearly every vendor spoken to sees the high potential for a great deal of industry growth in the next few years. The industry boom has only begun to take off and most vendors seem to feel as the technology continues to improve and evolve over the next two to three years things will get even better. The creator of Merkury e-liquids, Caleb Vannice, sees the peak of the industry as still being years away. He said that it will overtake cigarette smoking eventually but that there is still a way to go, that it could happen probably in five years.
Regulations from the FDA
One of the primary concerns of all involved in the industry is the potential regulations set by the FDA. While regulations are still being talked about, most vendors feel it could be years before changes to any laws are enacted. Smoke Crossroad, located in Greensboro, noted that while regulations are important for the safety and future of everyone involved it was not likely to see anything happening this year. They believe it could be several years until something happens because of the FDA's known slow movements.
Caleb Vannice also indicated that regulations were still far off. "It's going to take a while," he stated. "I think it's at least one or two years out still." Vaping Militia was a bit more concerned and sees regulations as an inevitable move by the FDA. They believe that the reduction of the harm caused by tobacco thanks to the use of personal vapourisers reduces the morbidity associated with smoking. They also believe that e-cigarettes, e-liquids, accessories, or components should not be sold to minors, without exceptions. They strongly believe that each store should adopt a strict policy to ID any customer who appears younger than thirty-five.
Ingredients will be More Natural
The changes occurring in the field of e-liquids does excite customers and vendors alike. The future is ushering in the use of more natural ingredients in products. The proprietor of Nature Vapor in Dallas, Brad, indicated that "It's all about returning to high quality ingredients." He noted that his store has taken to putting e-liquids in barrels for aging and often infuses juices with products such as vanilla beans, berries, cocoa beans and organic melons.
Another vendor, The Vapor Girl, raised concerns over ingredients and indicated that they only use USDA nicotine that is organic in their products. All of the nicotine that is in their e-liquids does not contain any herbicides or pesticides and only organic solvents and chemicals are used.
E-liquid vendors see the strength in the future of the e-cigarettes industry. What do you think? Are their assessments correct? How do you see the future of e-cigarettes?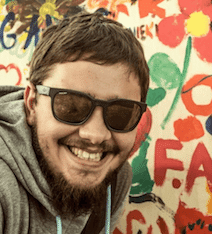 Archy is the founder of e-cigreviews.org.uk. He is an ex-smoker and a person that loves everything related to tech world – from vape pens to tesla cars. He's always testing newest products to give his readers up-to-date reviews.