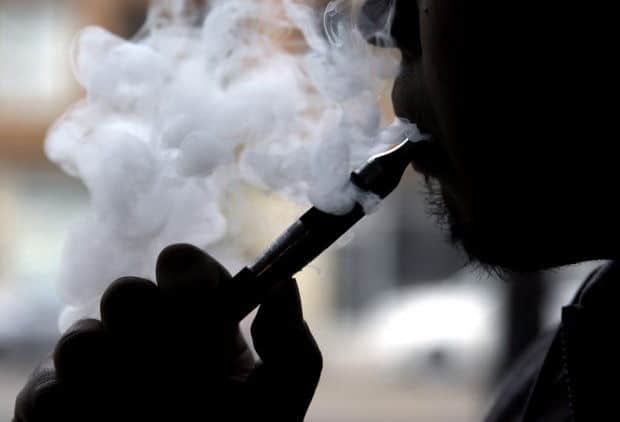 Ecigs are all the rage! Even on college campuses. The question becomes "should they be allowed?" At the University of New Orleans, (UNO), this came to a head in 2013. That's when a committee of students and staff members split on whether or not they should be banned from campus. After banning tobacco cigarettes and setting strict policies regarding all other tobacco products, the committee tried to decide on Ecigs but were unable reach a consensus.
On one side was the faculty and staff who didn't want them and the other was the students who found them helpful and not all offensive.
Fernandi Reyes, a student government senator, said that Ecigs were different from cigarettes and other tobacco products because they used water vapour and not tobacco. But, unlike cigarettes, the vapour was harmless. Fernandi said "We did feel like vapourizers, being water vapour and not really causing a problem for anyone else, should be kept on campus,"
Chris Toupes, another student, said "The only way I found out about e-cigs was seeing other people smoke them." Like many students and people Chris wanted to quit. But it's hard. Ecigs could be the answer. He mentioned that there hasn't been enough research on Ecigs. But most, definitely, the main thing missing from ecigs that are in tobacco products are those 200 or more chemicals other than nicotine.
The issue was now sent to the principal to decide. This prompted the student body to get together and pass resolution in favour of E cigs and then to petition the Principal, Dr. Fos, to approve the use of non-tobacco Ecigs. After considering all the arguments he agreed with the students and approved the use of E cigs.
The University of Iowa (UI), considered banning Ecigarettes but also could not reach a consensus. "There are many more questions than answers at this stage," UI spokesman Tom Moore told Insider Higher Ed in 2003.
One argument by many supporters of E cigs is that with tobacco that strong tobacco smell clings to a smoker all day, the only smell associated with E cigs is a "slight, sweet smell" for just a second. Whereas opponents site the habit forming process of using an E cig and the unsightliness of the process. They claim that the second hand vapour smoke, although not backed by science, is as bad as tobacco second hand smoke.
Even some universities like the University of California banned cigarette smoking on all campuses, UC-Irvine will allow it. So it seems that Ecigs will remain a college by college issue and possibly a campus by campus one.
So what will life now be like at UNO and other colleges across the country? Well, with luck, more students will quit smoking, the overall percentage of students using tobacco products will continue to decline and the air will be cleaner. So, for now, UNO students are happy that many of them may now get some needed assistance in becoming tobacco free in the form of a vapour cigarette.