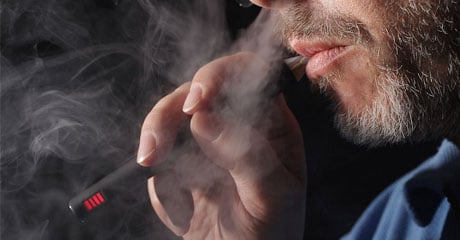 Philadelphia last month added $2 on cigarettes per pack, which left majority of smokers flocking local vape shops. City officials are by now setting sights on e-cigarettes as the new possible money maker. Blondell Reynolds Brown, a Councilwoman, announced she would push for new bill in order to add 2 dollars of tax on each electronic cigarette sold within the city. She does not stop there, but will try imposing a 50 cents tax on e-liquids per millilitre.
Brown indicated the extra revenue of tax would be of great help to city schools. She emphasised every penny counted to their revenue-deprived school district, insisting it was vital thinking outside the ordinary means of obtaining income. Taxing tobacco was not sufficient for funding city coffers and they now are to try out taxing e-cigs. As well, Brown intends pushing for a fresh loose-leaf tobacco tax, levied at 14 cent for every ounce, with the cash getting channeled straight into the general fund of the city.
The Councilwoman stated that e-cig sales are growing at exponential rate, upon which it was vital to capitalize. City officials are causing frustrations by delegating cash even before formal consideration of tax legislation. This is however taking place in Philadelphia. E-cig tax is meant to benefit local schools, lending greater support to the legislation by Brown. This plan could ultimately backfire, however.
Manager at Philly's Local Love Vape, Ray Ros, indicated the legislation had potential of causing a return of certain users of electronic cigarettes to traditional smoking. Many vapers within the city have after all made the switch due to financial strain, which recent hikes in taxes have put on their budgets. Majority of vapers, Ros indicates, purchase their e-liquid in bottles of 15-30ml capacity. The tax measures suggested would thus adversely affect their business, since the larger amount of income came from juices.
Last month alone, Love Vape experienced a business surge when the city levied new taxes on cigarettes. Ros however now expresses concerns the boom could soon fizzle out in entirety. Vaping prices are in essence topping smoking cost, implying that results could prove rather disastrous for both local health as well as business gains. The manager noted that this might drive back individuals to cigarette smoking. What impact do you suppose the new tax policy would have in Philadelphia? Do you see vapers flocking back to old cigarette brands or rather stick with electronic cigarettes for other purposes?