Keeping up with the industry of e-cigs is turning out to be a challenging undertaking. However, V2 Cigs continues to take the challenge head-on. Shisha Pen Kit is their latest innovation and this move affords them a refined competitive edge.
Shisha Pen, known also as Hookah pipe, bears many similarities with the traditional EGO e-cigarette. Vapers need not settle for hookah pipes of poor quality or obtain them from China, which is quite some distance away. V2 Cigs have now made this product more accessible locally with their new Product, Shisha Pen.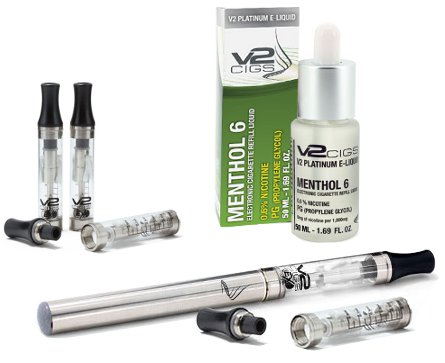 Packaging
V2 Cigs Shisha Pen Kit comes with the following:
High Quality Rechargeable Long V2 Cigs Battery x1
V2 Cigs EX Blank x1
25ml Platinum E-Liquid x1
New Smart Charger
Wall Adapter
When selecting a kit, you may choose specific nicotine strengths and flavours. As well, you can settle on a desirable colour for rechargeable battery from the five options of blue, black, pink, white and stainless steel.

Shipping
A £3 flat rate is charged on postage. However, shipping gets waived for any orders carrying a value of over £57.99. Shipping services are availed by Parcel Carrier or Royal Mail Tracked.
International orders are accepted too. Overseas clients however bear responsibility for any additional taxes and duties applicable. Before placing orders, ensure the laws within your country permit importation of e-cigs. V2 Cigs is not liable to issuing refunds of any kind in case Customs confiscate the package in your country.
Battery Performance
The battery which Shisha Pen Kit carries, offers far better performance than those of other brands. Being 4.2 volts, it does not require frequent charging. Individuals who vape on it the whole day might in fact not require recharging as well.
The kit comes also with manual and automatic modes, together with long, medium and short batteries. In addition, V2 Cigs provides the slim variety of Shisha Pen. This version features a half-sized battery, which makes it effectively more portable and lightweight.
Flavour/Vapour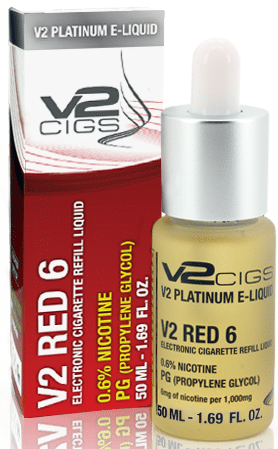 Users of Shisha Pen can maximise on their vaping experience by acquiring the Sampler Pack of 10 Flavours which V2 Cigs offers. This pack carries 10 cartridges that come with diverse flavours, which enables you to test them through until finding the most suitable kind. You then can top up the ex blank cartridge with the flavour you prefer. All of these cartridges form a superb fit for the Shisha Pen.
Flavours of V2 Cigs are quite popular. Some among the best selling include Chocolate, Cherry, Cola, Coffee, Grape, Peppermint, Green Tea Mint, Vanilla, Menthol-Tobacco, Congress-Tobacco, Sahara-Tobacco and Red-Tobacco.
You can get more information from this review about V2 e-liquids.
Returns and Warranty
V2 Cigs maintains a "No Quibble Policy" that allows customers who are dissatisfied to return purchases within a period of 14 days from receipt date of their kits. In such event, V2 Cigs assures of refunding the full purchasing cost.
To obtain the full amount of refund for Starter Kits, your return has to be in undamaged condition and with original packaging. You also need to have used only 2 cartridges.
For e-liquids of cartridges, Disposables and Express Kits, refunds will only be issued if seals which the items bear keep intact upon their return and if such products have not yet been used. This requirement is for reasons of safety and health. However, buyers are not entitled to receive refunds for Sampler Packs.
At the time of returning items, clients are required to show evidence of postage or send products recorded post. This is because they remain solely responsible for such items until when these are received in good condition by V2 cigs.
Customer Support
Users have given high ratings to the customer service which V2 Cigs offers. In general, reviews also provide positive outlook of their support to clients.
Upon taking a tour of their website, you will notice that they provide diverse communication means. This includes email address, toll-free telephone number as well as platform for live chat online.
Overall
The feature of simplicity is most likely the best aspect of Shisha Pen which V2 Cigs provides in this product. Nothing about it is complicated. Rather than have 5 parts as normally present in competing brands, V2 Cigs had only 2 of them for this variety. The product boasts of being assembled in easy and quick manner, apart from eliminating nicotine leakage frequency. The manufacturer of e-cigs also avails easy-to-access customer support, which works greatly to its advantage. All these attributes make customers feel even more comfortable to purchase products made by V2 Cigs.
Final V2 Cigs Shisha Pen Review Verdict:  V2 Cigs shisha Pen Is Highly Recommended By E-cigreviews.org.uk!