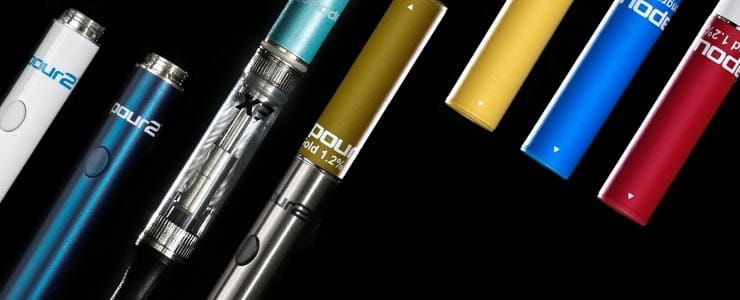 Vapour2 Electronic Cigarette is one of the biggest names in the vaping industry.
This premium brand has been around for a while and has developed an extensive product line, ranging from disposable e-cigs to high-end vaporisers.
Interestingly, this is one of the few brands that keeps improving and upgrading its products.
It was Vapour2 who introduced the 'power cigarette', a battery-free e-cig that you simply plug into a PC USB port or USB car adapter.
In short, these guys are very much at the cutting edge of vaping technology.
So whether you are a first time vaper looking for a 'cig-a-like' or an advanced vaper in search of a high-end vaporiser, the Vapour2 e-cig UK range won't disappoint for choice or quality.
Let's start our V2 Cigs review by taking a closer look at the most popular e cig starter kits from the V2 Cigs UK.
Popular Vapour2 Starter Kits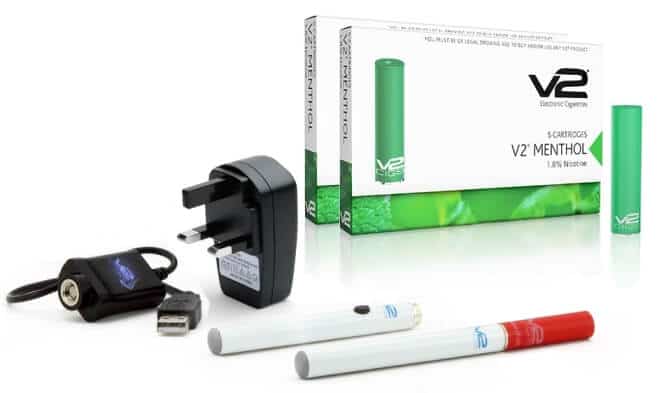 The Standard Kit has been upgraded and modernised with a cutting edge V2 Smart Charger.
Thanks to its internal sophisticated chip, it will never overcharge yet will charge your battery in half the time.
This classic kit also contains all the vital accessories to begin vaping at an affordable price. No wonder it is so popular!
The kit includes an automatic and a manual battery together with the Smart Charger, wall adapter and 10 cartridges.
These include either 2 five packs of your chosen cartridge or two different sample packs of six cartridges. There is also a user manual to help you get started.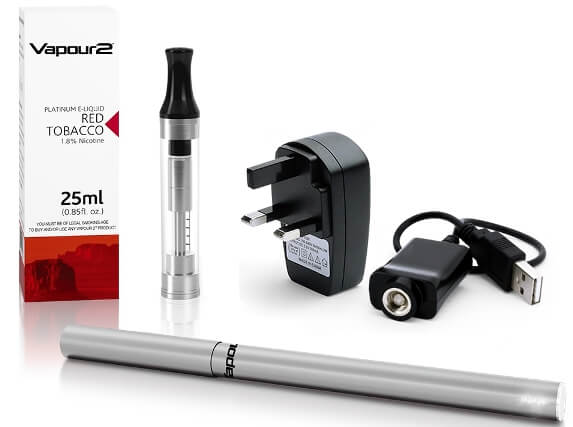 This kit is the ideal introduction to V2's premium line of cartridges and batteries.
Saving purchasers money instead of having to buy items separately, this kit comes equipped with 2 EX batteries in your chosen design as well as a five pack of EX flavour cartridges.
It also includes a charger kit which can be used with either V2 EX batteries or standard V2 batteries.
The smart charger is innovative and cutting edge, ensuring that batteries will never overcharge while charging rapidly.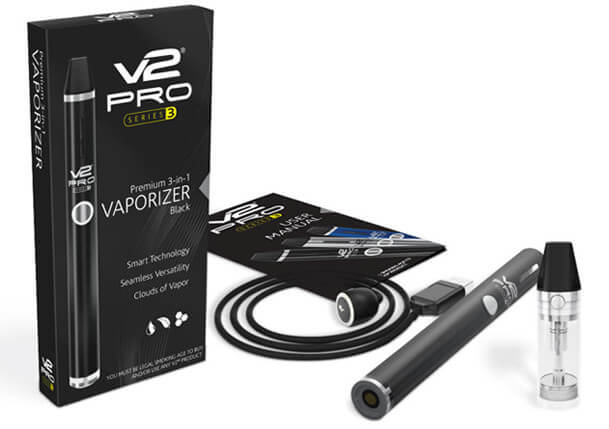 We are going to continue our V2 E-Cig review with this fantastic kit from V2 Cigs UK, which promises incredible value coupled with unrivaled performance.
Its 3-in-1 capabilities at an affordable price put it way ahead of the competition.
Having been optimised for use with e-liquids, the Pro Series 3 has the battery life and cartridge capacity of a larger device all contained in a portable and lightweight design.
The kit includes a vaporizer pen in a choice of three stylish colours, a USB magnetic charging cable, a free wall adapter and an e-liquid cartridge which is able to be refilled up to twenty times.
There is also the option of adding a magnetic loose leaf cartridge for vaporising tobacco and dry herbs.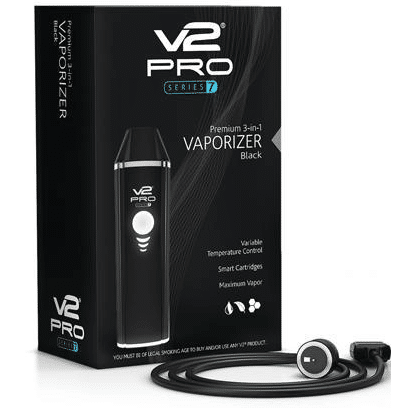 Incorporating all of the Pro Series 3 smart features and introducing some brand new ones, the Pro Series 7 has variable temperature control and voltage as well as a longer battery life and a larger capacity cartridge.
The kit includes a choice of three different colours of vaporizer pen, a USB magnetic charging cable, a wall adapter, a magnetic loose leaf cartridge as well as one for e-liquids and a pick and brush for maintenance.
There are also several add-ons which can be purchased separately including wax cartridges, auto chargers, grinders and platinum e-liquids.

Classic E-Liquid Vape Pen Kit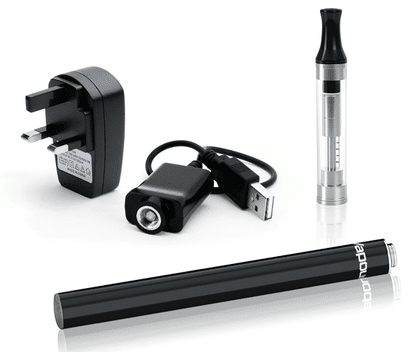 This sampler kit is a great way to be introduced to e-juice vaping. The kit contains a three pack of mini-tank clearomisers and six 10ml Platinum e-liquid bottles so you can discover your favourite flavours.
The six bottles of e-juice that come included are from some of the most popular options in the range and can be in one of five different nicotine strengths from 0mg to 24mg.
You can pick from either the tobacco and menthol sampler pack which gives you 6 classic flavours or the more exotic sweet and fruity sampler pack which introduces exciting choices such as grape, chocolate and cola.
The kit also comes with 2 V2Cigs batteries in your choice of colour as well as a plug to recharge quickly.

Vapour2 EX Series Vape Pen Kit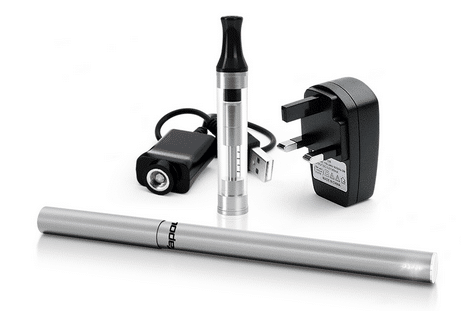 There are many V2 reviews about EX series vape kit, so what's special about it?
This kit brings vapers everything they need to get started with a choice of exciting flavours to help them to select their favourite.
Six 10ml bottles of Platinum e-liquid are included in the price, with an option of either classic Tobacco and Menthol flavours or the more unusual Sweet and Fruity selection.
The kit also comes with 2 EX Series batteries in a choice of appealing colours, 3 EX Blanks e-juice tanks and a smart charger for rapid charging.

The V2 Classic Starter Kit is ideal as an introduction to vaping and saves purchasers money over purchasing the individual items separately.
Buyers can select from either the delicious Sweet and Fruity flavours pack or the more traditional Tobacco & Menthol selection and the kit also comes with all the essential accessories to swap from traditional cigarettes to vaping.
You will find a standard automatic battery included in standard white together with an express charger for rapid charging.

This beginners' kit brings purchasers high quality vaping at an extremely affordable price and provides all the essentials to get started.
V2 EX cartridges are extremely advanced and are more innovative than any of the other pre-filled cartridges on the market today.
Offering twice the number of puffs of the classic range, the kit includes an EX battery and express charger together with a six pack of cartridges in exciting flavours including Red Tobacco, Sahara, Congress, Menthol, Peppermint and Green Tea Menthol.

I am sure, that you are keen to know Vapour2 Cigs price. Well, at the moment V2 Cigs offers eight starter kits starting out at £22.99, with the mid-range Classic Standard Plus Starter Kit currently selling for £69.95 and the most expensive – the Ultimate Starter Kit – priced at £134.99.
My review will focus on the V2 Standard Plus Starter Kit, which is designed to meet all users' basic requirements, but has the excellent 'Plus' of new Portable Charging Case.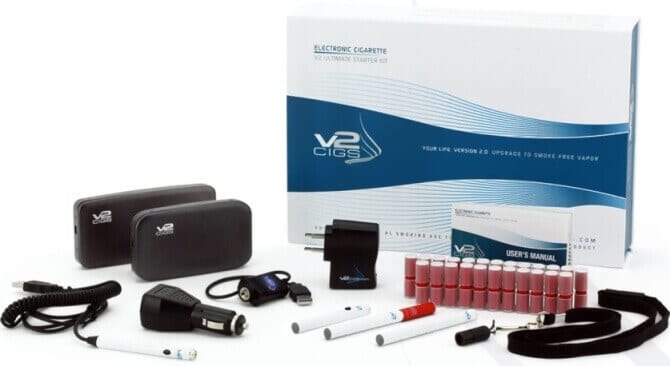 Ultimate Kit
What's in the Standard Kit?
At £69.95 it includes…
2 x 5 flavour cartridges of your choice (equivalent to 8-10 packs of cigarettes)
1x automatic battery
1x manual battery
1x USB smart charger
1x wall adapter
1x portable charging case
User Manual
Open the white and blue top V2 Standard Starter Kit box and you will find two boxes of flavour cartridges and the batteries.
There's also a USB Smart Charger and mains adapter. One important perk of choosing a starter kit from V2 is that there is such a wide range to choose from and you have the option to customise what's in the box according to your own individual needs.
V2 e-cig sizes vary depending on your choices and the type of kit you select, and the refill colours also depend on the chosen flavour. Users can also customise their kit with respect to the battery.
They can choose from three battery sizes (short, medium and long), the 67mm 150mAh Shorty battery, the 79mm 250mAh Standard battery and the 100mm 380mAh Long battery.
Better still, the batteries come in a choice of five colours: Traditional White, Sleek Black, Striking Blue, Pink or the more modern Stainless Steel.
Overall, I really like this kit. You can see and feel that it's premium quality. As they say, you get what you pay for, right?
And although – if you compare the actual content of the V2 Classic Standard Plus Kit to other e-cig kits within the same price bracket – it offers nothing extraordinary, V2 is still my favourite simply because of the quality of the components.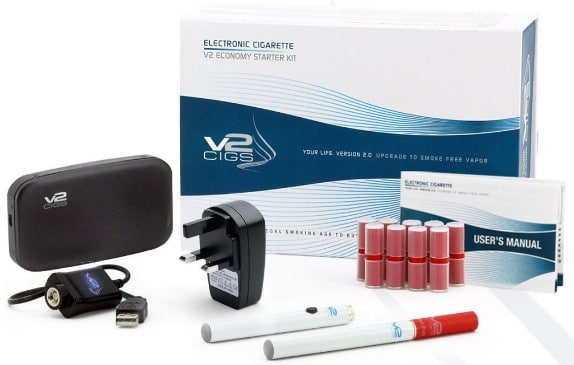 Vapour2 Electronic Cigarette in the UK
It's simply a matter of removing the seal on one of the cartridges and screwing it onto a charged battery. Job done.
Once assembled, the V2 electronic cigarette is around 100mm – 140mm long (depending, of course, on which battery you choose). Not surprisingly, a longer battery gives you more vaping between charges.
For this review, I chose the V2 Red and Mint Tea flavours at 12mg medium nicotine strength.
Currently, they offer 12 flavours for you to choose from: Cherry, Chocolate, Coffee, Congress (tobacco flavour), Peppermint, Menthol, Mint Tea, Peppermint, Sahara (tobacco flavour), Vanilla, and V2 Red (tobacco flavour).
Each flavour cartridge is available at 5 nicotine strengths: 24mg max. strength, 18mg full strength, 12mg medium strength, 6mg light strength, and zero strength.
There does appear to be a difference between vaping with the automatic battery and the manual battery.
When using the manual battery (which requires you to click a button on the battery as you inhale) the vapour is thicker than when using the automatic and, I think, just the right amount. But it's very much a matter of personal preference.
I liked the flavours too. V2 Red delivers a rich but smooth tobacco-tasting hit, but I am particularly fond of the mint tea flavour, which isn't surprising, since I simply love tea.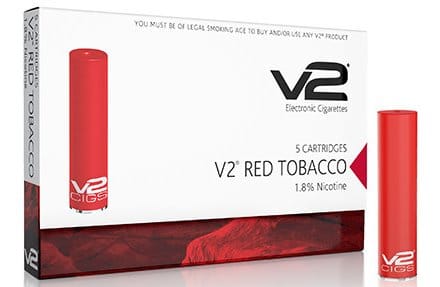 Cartridges
Given the choice of batteries on offer, battery life is certainly not a problem with this kit.
If asked to choose between the two battery types, manual or automatic, I would favour the former.
Not only does it produce more – and thicker – vapour, but it also seems to stay charged for longer.
I found that it takes about three hours to completely recharge the battery, which then delivers several hours of moderate vaping.
Obviously, battery life depends on usage and all batteries will eventually wear out.
However, when that does happen, it's easy to buy a replacement battery – long, medium or short – direct from the website.
The inclusion of the Portable Charging Case within V2's Standard Plus Starter Kit is really good news and makes life so much easier! No matter where you are, you can always charge your batteries.
In fact, it will charge one battery four times on the move before it has to be recharged from the mains itself.

Vapour2 Cigs EX-series battery
All Vapour2 vaping products – except consumables such as e-liquid and disposable e-cigs – come with a comprehensive warranty.
It's also worth noting that only customers who buy v2 Cigs direct from them are covered by the warranty.
Those who buy via a retailer will have to complete any claim with and through that retailer.
The warranty will also be forfeited if the products have been modified, misused or repaired.
This Vapour2 Cigs Review is almost finished, so here's what I think:
There's no denying that Vapour2 Cigs is a force to reckon with in the e-cig industry.
Their wide range of products and options for each product or kit certainly makes V2 a very attractive choice, especially for users who value quality and customisation, and also want to have more options when it comes to their vaping experience.
Which is why I would definitely recommend V2 Cigs e-cigarette to every beginner or intermediate vaper out there.
Advanced vapers and heavier smokers may also want to look at the V2 Pro Series range of advanced vaporizers.
And yes, there are cheaper alternatives available, but sometimes it's better to spend a few extra pounds and get a premium product. Don't you agree?
Final Vapour2 Cigs Review Verdict: Vapour2 Electronic Cigarette is Highly Recommended by E-cigreviews.org.uk!