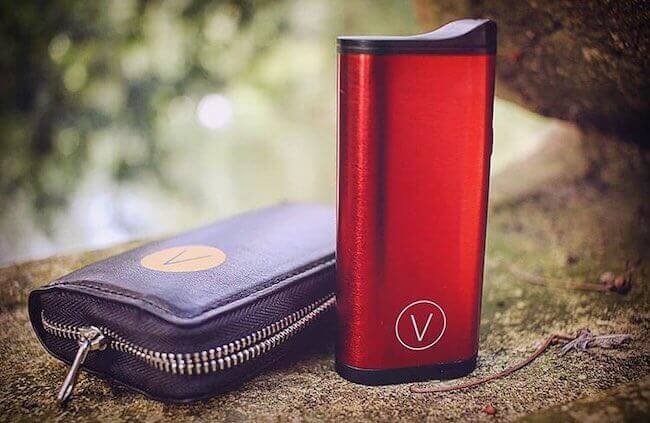 Any vaper will tell you that finding the right dry herb vaporiser kit can be a major challenge. Getting the right mix of affordability and performance is something that can seem impossible to achieve.
Many of the best-known and highest performing kits on the market today cost a fortune.
Meanwhile, there are a few low budget devices to choose from, but they often significantly underperform leaving the user feeling underwhelmed and disappointed.
It's no wonder, then, that so many dry herb vapers have been looking for a device that can fill the gap.
That's where the Vie dry herb vaporiser kit comes into play. Designed to give vapers great performance at a price they can afford, this kit has taken the market by storm, and it's easy to see why – this stylish kit comes at a knock down price but won't disappoint when it comes to quality.
So, if you're wondering whether the Vie could be the right vaping device for you, read on and discover our expert review.
Vie Dry Herb Vaporizer Kit
So, what does the Vie dry herb kit have to offer, apart from an impressively low price tag?
Firstly, it offers two distinct vaping methods – the cartridge system allows users to vape either dry herb or concentrates while the inbuilt oven allows for traditional dry herb packing. This versatility really sets the Vie apart from its rivals, especially at this price point.
The kit comes complete with everything you need to get started. Not only do you receive the mod itself along with a USB charging cable, but you also receive a host of accessories.
The box contains four capsules, four paper funnels, an odour control cap and a cleaning kit.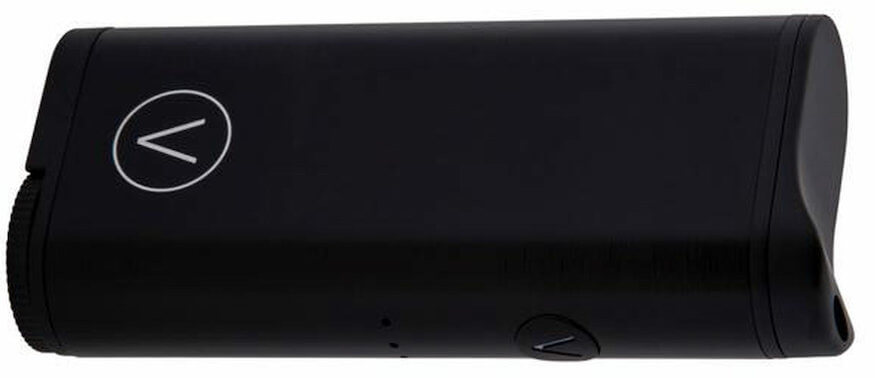 As you might expect from a device at this price, the build quality of the Vie is quite mixed.
Its aluminium parts look and feel good, but there are plastic pieces of trim that give it an air of cheapness. Nevertheless, that's something that can easily be overlooked when you take into consideration the affordability of this kit.
Even though the Vie is a budget model, it still boasts excellent mouthpiece engineering with an adjustable airflow as well as a handy standby feature. The capsule system is alo well-designed and highly functional.
The Vie has also been thoughtfully designed in terms of portability and discretion. Although it isn't a pen-style vape like many of its rivals, it's still very easy to take anywhere in a pocket or bag thanks to its flat shape.
It's also a very discreet device with a vibrating function that alerts the user when the desired temperature has been reached.
This allows the user to keep it in their pocket while it heats up ready for use – something that is very handy when you're vaping outdoors.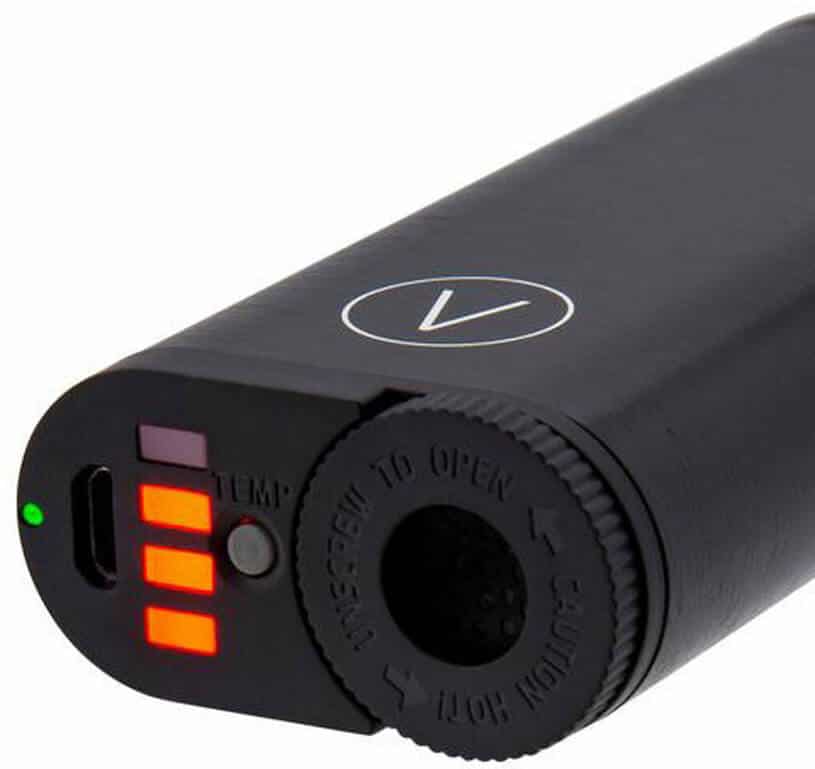 In terms of performance, the Vie won't disappoint. Its long-lasting battery can last for more than 200 puffs – enough for 18 on-off full session cycles. There are also four different temperature settings to pick from, so you can get your vape just right every time.
When it comes down to flavour, this device won't let you down. It allows the full taste of the herb and terpenes to come through with every puff, with no unwanted oil or plastic afternotes, and that's something that every vaper is looking for in their device.
The airflow is also excellent. The vapour flows very smoothly, so there's no need to take really hard drags. You don't need to worry too much about this vaporiser being too loose either – the flow is just right, and that's truly outstanding for such a low budget model, especially as a surprising number of more expensive kits fall down in this department.
This device is also relatively low-maintenance – cleaning is quite simple, involving just removing the lid and base to clean the tube out. It's also very easy to remove stains and grime from its exterior body.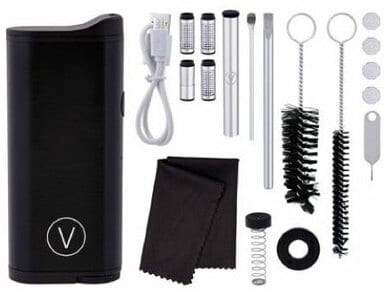 Of course, as with any device, there are pros and cons associated with choosing it. Here, we take a look at some of the advantages as well as some of the drawbacks you may encounter if you opt for the Vie:
Pros: 
This is a very affordable device

Both the airflow and vapour quality are excellent 

It's design is portable and discreet for use anywhere

It allows for both concentrates and dry herbs vaping 

The construction is quite solid and sturdy 
Cons:
There's quite a steep learning curve to get to grips with this device

The battery charging time is quite long – up to 3 hours 

The plastic elements of the construction look quite cheap
So, do we recommend the Vie vaping kit? Overall, if you're looking for a flexible and versatile dry herb vape kit that won't break the bank but won't let you down in terms of performance, the Vie is sure to tick all your boxes.
For a device at this price point, it offers outstanding airflow and vapour quality, and its discreet, portable design makes it convenient to use anywhere.
Although the plastic elements of the design may give the device a cheaper feel and it may lack some of the more advanced features. This is something that is easily overlooked when the rest of the positives are taken into account.
In short, this device brings dry herb vaping within reach of anyone, even if you're on a budget!