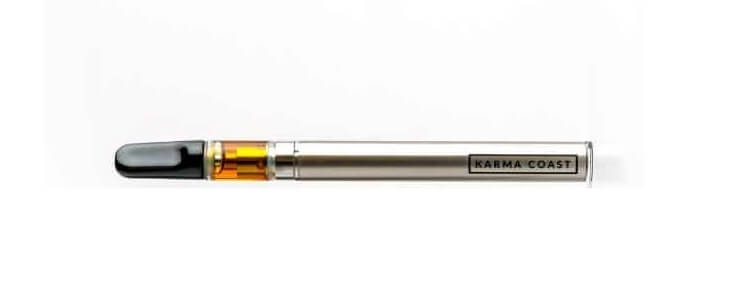 Simple, convenient and incredibly user-friendly, the Karma Pen Original could be the ideal choice for anyone who is seeking a better and faster way to administer their dose of CBD.
Allowing faster delivery into the body, this vape pen is suitable for use at any time of the day and comes complete with everything you need to get vaping in a great value package making it a perfect choice even for those who are complete newcomers to vaping.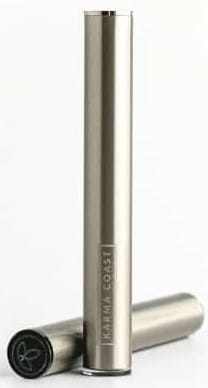 Tried and tested, the Karma CBD vape pen original has proven its ability to deliver high-quality cannabidiol in an efficient and effective way.
Bringing rapid-acting relief, this well-designed device offers all of the benefits of an e-cig-style vape with reusable convenience. 
Made with organic plant essences, the CBD vape cartridges offer a mild and smooth taste while the A-class hardware is resilient and durable.
The battery only measures 77.5mm x 10.5mm, so it's small and neat enough to be easily tucked away in your pocket as you head out for the day. Meanwhile, the 510 threading makes it easy to switch out the cartridges to enjoy different strains and flavours. 
This vape pen comes complete and ready for use with the cartridge of your own choice, so you can select from the 6 different delicious options. A charger is also supplied so you can recharge your device over and over again for long term use.
Performance and How to Use It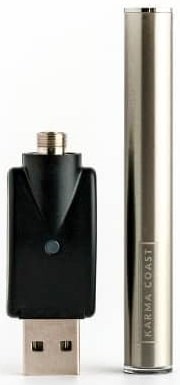 It couldn't be easier to use this convenient device. Designed for ease of use, the vape pen comes ready for use so you can just start vaping as soon as you open the box.
Thanks to the automatic battery design there is no button to press, so you can simply activate your vape by inhaling – this makes it a breeze to use, even a complete novice will have absolutely no difficulties!
The 350mAh battery supplies ample power to keep you vaping for as long as you need while the 3.7V output voltage ensures excellent performance. Since each cartridge offers 100 doses of 3 puffs each, this is also a long-lasting vape device that gives you great value for money.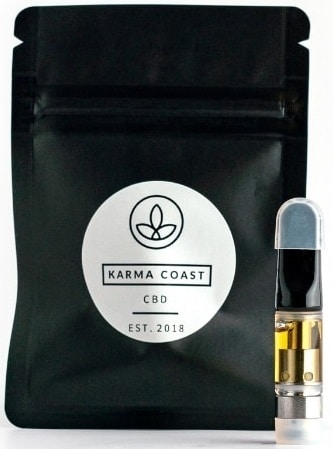 When you choose the Karma CBD vape pen, you won't just have a single flavour to pick from. In fact, you can opt for one of eight different strains that each come with their own distinctive flavour and effect.
The terpenes take their inspiration from authentic cannabis strains and have been extracted from organic botanicals for an all-natural approach to CBD delivery. The options available include:
Golden pineapple

Blue zkittlez

Strawberry shortcake

Grapefruit diesel

Mai Tai

Mazar

Maui Waui

Lemon Cherry Gelato 
The CBD distillate in each cartridge is organic, single-origin and broad-spectrum, having been sourced from the brand's own farm in Colorado.
The terpenes have been blended with fractionated MCT coconut oil for even better bioavailability, offering 700mg of oil in each cartridge.
If you're looking for a compact and easy to use CBD vape pen that gives you the option of experimenting with a range of different flavours, the Karma CBD Original vape pen is a great choice.
Offering convenience but with the versatility of 510 threading, this rechargeable device represents excellent value for money.