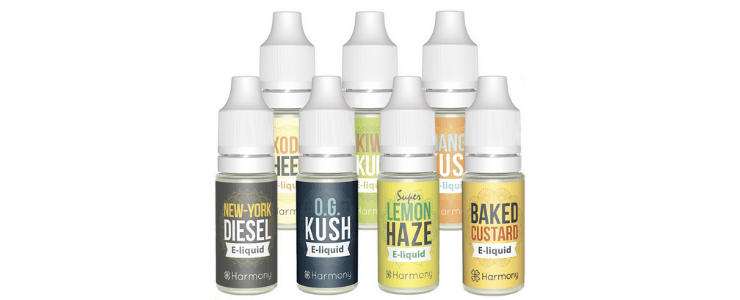 If you've heard a lot recently about CBD and are keen to try it for yourself, you might be wondering whether Harmony could be the right brand choice for you.
With a range of CBD oils, CBD vape juices, CBD vape pens and isolates, the Harmony brand claims to offer high-quality products at affordable prices.
So, what should you know about this manufacturer? Read on to find out more. 
Vaping CBD is one of the easiest and best ways to deliver cannabidiol to the body, and the TEMPO CBD starter kit makes it easier than ever to get started.
Even if you've never vaped before, this pod-style device is a breeze to get to grips with 
The starter kit comes complete with the device itself, a charger and three pre-filled TEMPO pods.
Each one contains 74mg of CBD, with a choice of the Origins flavour pack (which contains OG Kush, Mango Kush and Super Lemon Haze flavours) or the Classics pack (which contains Mint, Pink Lemonade and Strawberry flavours).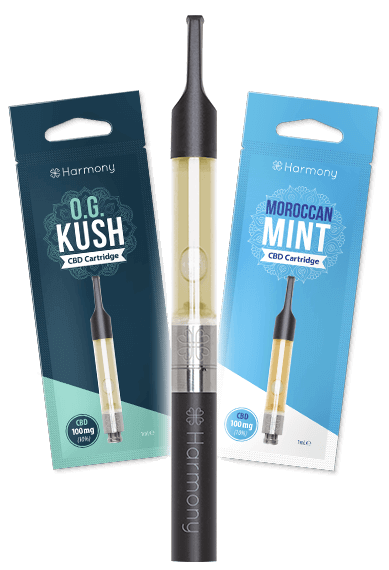 If a pod-style vape isn't for you, the Harmony CBD pen kit could be just what you're looking for.
Super simple to use, and slim enough to take anywhere, this pen-style vape is especially good for smokers who want to make the switch. 
The kit comes with the pen-style vaping device itself along with a battery charger and a disposable 1ml CBD vape cartridge which contains 100mg of CBD and delivers as many as 400 puffs.
There is a choice of two flavours – mint or OG Kush – for you to choose from.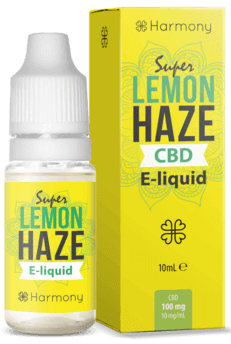 Super lemon haze is a cannabis strain that has won many awards over the years.
Originating in Amsterdam, it's a classic with an aromatic and intense profile that provides an especially zingy scent and taste.
You'll immediately detect a fruity, fresh lemon aroma thanks to the limonene terpene, making this a very refreshing choice of vape.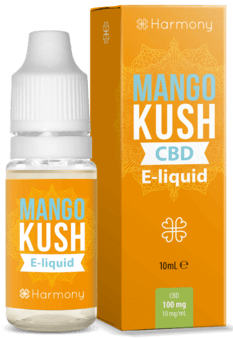 This popular strain smells and tastes of mangos, which is where it gets its name. However, you'll also detect tropical undertones.
Banana and pineapple blend together with the fruitiness of the mango, while the aroma is musky and sweet thanks to the presence of the myrcene terpene.
This is a Caribbean holiday in a vape!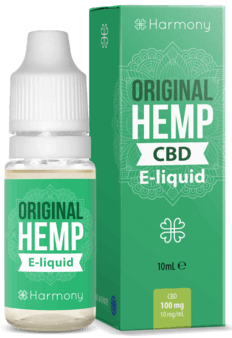 Hemp has been around for thousands of years and has been used for countless purposes. Now, you can find it in e-liquid form.
With its nutty, light flavour, this authentic-tasting e-juice contains caryophyllene as its primary terpene to ensure an earthy and smooth finish. If you like traditional tastes, you're sure to love this flavour.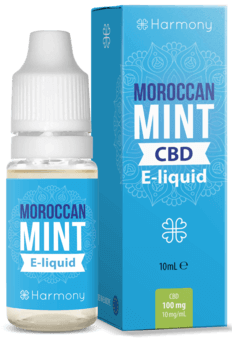 Refreshing, cool and delicious, the Moroccan Mint e-juice is the perfect thing to wake you up in the morning or to pick you up after a hard day.
With plenty of authentic mint flavour, this e-liquid has plenty of bites and will give you the kick that you've been looking for with every puff.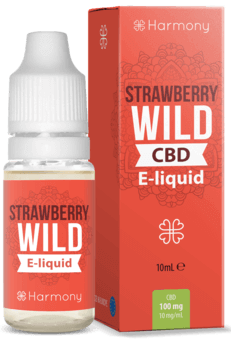 If you're a fan of fruity flavours, you're sure to love this Wild Strawberry e-liquid.
It has all of the delicious fruitiness that you'd associate with this popular berry, and its juiciness conjures up all of the joy of a summer's day.
Sweet, aromatic and tasty, this is a tongue-tingling e-juice that won't disappoint.
Pineapple Express is a popular cannabis flavour that is known around the world for its delicious flavour.
It has been perfectly captured in this tasty and fruity e-juice which pairs the ripeness of tropical mangoes and pineapple with woody undertones that won't fail to tantalise your tastebuds.
Flavourful, potent and with long-lasting flavour, this strain, with its sweet cedar tones is sure to conjure up summer days.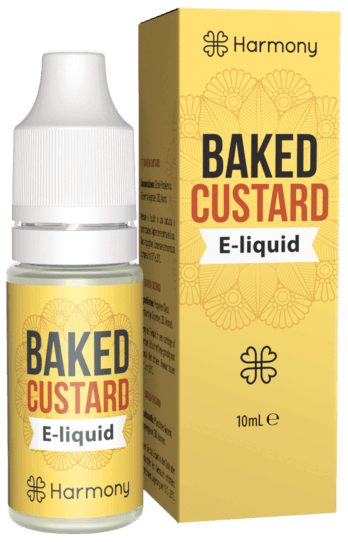 If you love dessert flavoured vapes, you need to look no further than this Baked Custard e-juice.
Mouthwateringly sweet, it offers your tastebuds an enchanting and delicious experience thanks to the roasted hazelnut and earthy vanilla combination that produces a characteristic aroma and a wonderful taste that will satisfy even the sweetest tooth.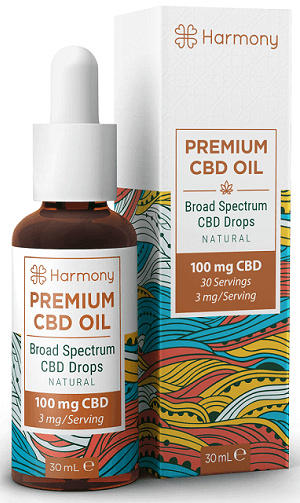 Containing high-quality European hemp extract, this Natural CBD oil contains a broad-spectrum of phytocannabinoids and is lab-tested to ensure that it's completely THC-free.
Its natural hemp aroma is mouth-watering, and with options available from 100mg of CBD right up to 3000mg, and from 4mg up to 60mg of CBG, this 100% natural CBD oil contains no chemical solvents and is made from only premium ingredients. 
The Harmony brand uses a scientific approach to wellness and CBD, with products that are designed and produced in Europe to be efficient and high-quality, all at a fair price.
The brand strives to provide everyone with affordable access to CBD products thanks to the founder, Antonin Cohen's, work with leading entrepreneurs, activists and scientists to build expertise in quality control for CBD products.
This is a rapidly growing brand with bases in Lima, London, Paris and Barcelona, and its product range won't fail to impress. 
Harmony is dedicated to offering excellent customer support and service.
As well as a FAQ section on their website, they also offer a live chat facility where your questions can be answered in person.
There is also an online web form which you can complete with your queries or comments, and there are also physical stores which can be found thanks to the onsite Store Locator function. 
Harmony has developed an advanced system for production and shopping, ensuring that all orders are shipped safely and rapidly to any destination around the world.
Shipping takes place from Mondays to Fridays in conjunction with UPS delivery service, and all orders are sent out in plain packaging for complete discretion. 
Within Europe, orders worth more than £30 are shipped for free and tracking details are sent after ordering.
Within Europe, orders are received within 4 – 6 working days and within 12 days to other worldwide destinations.
Should customers be dissatisfied with their purchase for any reason, it's possible to return it for a refund or exchange within 30 days.
If some of the product has been used, partial refunds may be possible.