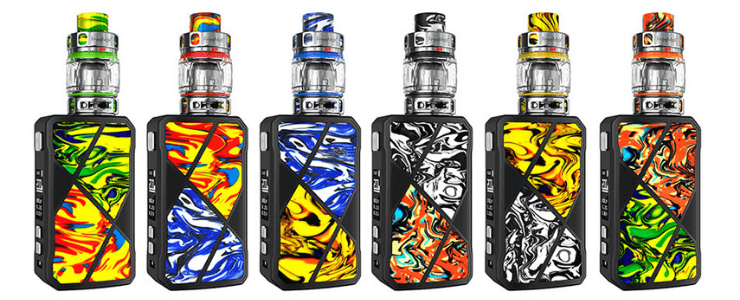 One of the most consistent competitors currently working in the vaping scene, FreeMax gives vape users a contemporary vaping experience at a more than affordable price.
FreeMax has released several excellent vape kits over the last few years. The FreeMax Maxus 200W kit is a particular stand out due to its affordable price and its high functionality.
There is no wonder then that its newer updated edition, the Maxus 200W kit, is equally as brilliant, if not more so.
Read on to uncover every last inch of this kit's brilliance, from its SmartLoad Tech battery to its inclusion of the M Pro 2 tank.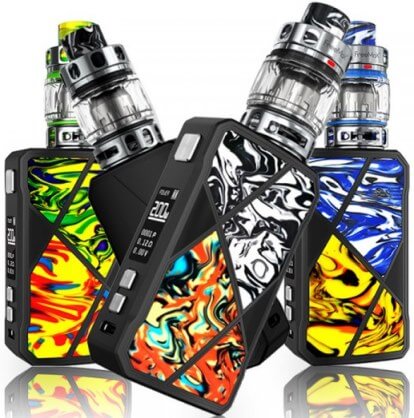 Upon arrival, the FreeMax Maxus 200W kit should contain all you need to get up and running. Inside the box should be the renowned M Pro 2 tank which is an excellent product all on its own that we will discuss later on.
Spare O-rings can also be found inside the kit as well as a spare coil for the M Pro 2 tank. A USB-C charging cable is packed in with the set, as is a carrying case for all of these products.
Inside of the Maxus 200W is a SmartLoad Tech battery. This kit allows you to place the batteries in any direction. This makes this kit a perfect one for beginners to use as there can be no mistakes when placing the batteries in the device.
The Maxus 200W kit uses a top-fill system, making the task of loading the kit with e-liquid simple and mess-free. This top-fill system has been improved upon since the last FreeMax Maxus model.
This kit also supports single-battery use and has multiple output mode variations. These aspects allow the user to have a truly personal and very high-quality experience with this kit.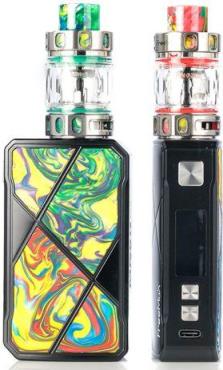 Simply put, the Maxus 200W is a very well-built mod kit. It offers both reliability and sleek and stylish design.
The design itself is fairly subtle yet manages to pack a lot of style into a small package. Each side of the mod has a colour-wash pattern on it. Several colour blends are available to purchase, the blue and yellow blend is a particularly alluring design.
The mod itself feels high-quality from the moment it first sits in your hand. It feels sturdy yet also retains a lightweight feel. The mod itself is relatively compact and small in scale, especially for one that houses a dual battery.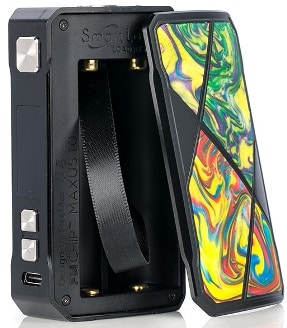 The Maxus 200W mod upholds the modern standard for current vaping mods on the market. Whilst the Maxus 200W does not offer anything that innovative or new, what it does have is sure to please vaping veterans.
This mod essentially has all you need in a vaping mod. While there are no preheating options, the Maxus has several different output mode variations.
A bypass mode, a power mode and a temperature control mode are all functions contained within this device. Although these features may be commonplace in modern mods, they are widely expected by users to be included features.
The screen used to control the mod is suitably sized and clear to read, with enough light coming from behind the display.
The screen works in the same way as any other mod LED screen, clearly stating what mode the device is currently in and letting your cycle through a host of options.
Using the device is a very simple and straightforward process. All you need to do is press the fire button five times in order to power on or power down the device.
Press the button to enter the menu and use the arrows in the menu to select your desired mode. That's really all there is to it.
Whilst the mod used in this kit is a solid piece of kit, it pales in comparison to the tank included in the set. The FreeMax M Pro 2 Tank is truly excellent. Included in the kit are two mesh coils.
One of these coils is an SS904 0.2-ohm double coil, and the other is an SS904 0.15-ohm single coil. The double coil rates at around 60-90 watts whilst the single-coil rates at around 40-70.
This tank is also compatible with a whole range of coils though such as other M Pro coils and Fireluke coils. Both a 2ml straight glass and a 5ml bubble glass are included with this kit.
The coil system utilised is the standard screw-in system seen in many other contemporary tanks. The tank's threading is particularly smooth, allowing for a very simple fill method.
All you need to do is slide the top cap back and fill the hole with your chosen e-liquid. This tank has a very smooth airflow control ring that is simple to adjust whenever it is required.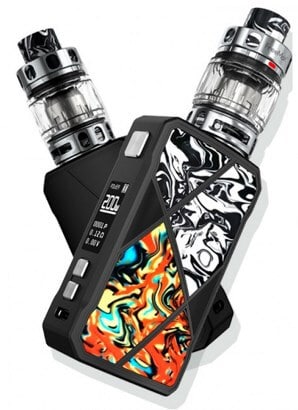 From a performance perspective, the FreeMax M Pro 2 tank, and the Maxus 200W kit by proxy, does not disappoint.
The coils used within the tank last for a staggeringly long amount of time. This means that coils need to be replaced less often, saving the user money, time, and effort.
Due to the 200W power that the kit is named after, the vapour produced by the device is of the highest quality. It takes very little time for the coils inside of the device to be fully heated, therefore, producing a vape cloud takes virtually no time at all.
It takes only a few seconds in total from the moment the device powers up to the moment a cloud is produced. The cloud itself will be full of flavour as the tank ensures that none of it is lost during the process.
As previously mentioned, this device can also be used in a single-battery mode. This mode is particularly useful for those who often forget to charge all of their batteries but have just one with charge. This does mean, however, that heating up the coils will take a little longer than usual.
To break it all down, here is a brief list of just some of the pros and cons of the Maxus 200W kit:
Pros:
Sleek and subtle design that doesn't compromise build quality

All of the output modes a modern device needs

An excellent tank that keeps coils clean and effective
Cons:
Doesn't add anything new to the market

Battery door may come loose after extended use
All in all, the FreeMax Maxus 200W is a completely competent and reliable modern vaping kit. While the kit doesn't give vape veterans anything new to play with, it does give vape users of all types a device that does its job perfectly.
Plenty of output modes ensures that newcomers get a selection of some more intricate vaping experiences. The M Pro 2 tank used in this device is a commendable one that does its job effectively, keeping the flavour of e-juice and extending the coils' lifespan.