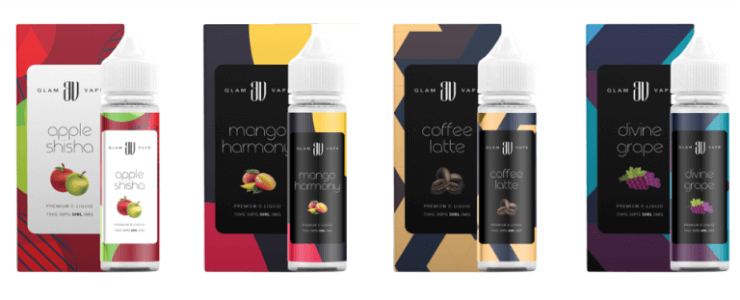 The Elda E-liquid online store proudly states that it has been "Manufacturing since 2008".
For over a decade, Elda E-liquid has produced some of the best vaping products on the market.
From innovative new vaping devices to luxurious, premium e-juices, Elda E-liquid has sold them all.
Package in some of the best customer service you will ever receive, and you have one of the best online vape stores currently around.
No matter what vaping product you are searching for, Elda E-liquid is guaranteed to be selling it at an affordable price.
High quality at a low price is what Elda E-liquid believes in, and that is evident from just a cursory glance at their site.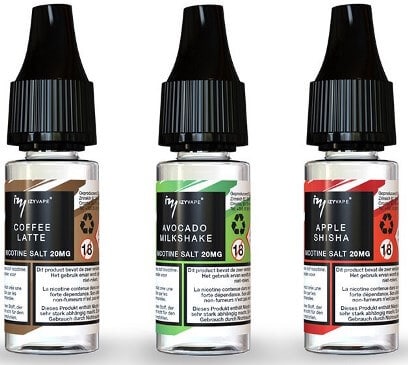 One of the most popular Elda E-liquid lines is the IZY Vape Nic Salt line. The IZY line is by far Elda's most popular flavours, so they decided to create nicotine salt versions of all of their favourites.
From gorgeous dessert flavours like Vanilla Dream and Strawberry Milk to refreshingly exotic fruit flavours like Mango Harmony and Apple Shisha to unique flavours like Cheese Popcorn and Smooth Tobacco, the IZY Vape Nic Salt range has a lot to offer.
These are the perfect e-juices for any vaper who cherishes a rich and full flavour with an added hit of nicotine packaged in.
IZY Vape Ultra Pod Device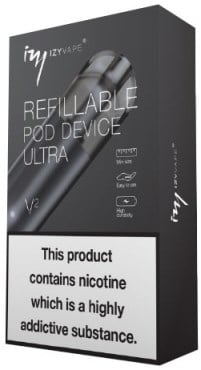 Small, elegant, and sleek, the IZY Vape Ultra Pod Device is one of the best modern pod vapes on the market.
The IZY Ultra Pod is unique in that its pods can be refilled with any of your favourite e-liquids. The Ultra is able to vape any PG/VG ratios as well as any CBD infused e-juices and nicotine E-juices.
The simplicity of the IZY Ultra makes it the perfect starter device. The standard IZY Ultra kit comes with two pods, the device itself, a USB charging cable and one battery.
While it may not have much in terms of additional features, its performance is great.
Premium E-liquid Glam Vape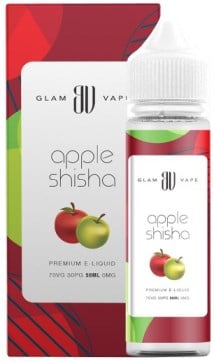 The Glam Vape series of e-liquids are certainly some of the most premium, expertly-crafted E-liquids on the market.
The Glam series is designed to be used by those who adore rich and exotic flavours. Glam E-liquids bring a perfectly blended mixture of complex flavours directly to your vape.
Only the finest ingredients are used to produce these E-juices. Flavours range from Coffee Latte to Fizzy Orangella, with each flavour providing a distinctly unique vaping experience.
Add an additional 10ml of nicotine if you feel like spicing things up, or just stick the base 70VG/30PG mix if you want to truly taste the rich flavours.
Since 2008, Elda E-liquid has striven to provide the world with top-tier vaping products at a bargain price.
For over a decade, this retailer and manufacturer has produced quality E-liquids, vape pens, vape accessories and more.
Elda's success has not been unrecognised, with their platform winning the Innovation Award in 2016, the Best European E-liquid award in 2016 and 2018, and the Best E-liquid Manufacturer in Europe award in 2017 and 2018.
With the influx of awards and recognitions in the last few years, Elda has now earned the Certificate of Gold Prudential Excellence which shows just how excellent this company is.
Elda E-liquid's customer support is responsive and expansive. Clicking on the "Contact Us" tab at the top or bottom of any page on their site will send you directly to the customer support page.
From here, you can get in contact with a member of the team via several different methods.
They provide an address (which is in Croatia, Europe) which you can send a letter to, a telephone number, and an email address.
These latter two options will put you in direct contact with a member of the customer support team. Their working hours are currently listed as 8am-4pm, Monday-Friday.
The standard delivery time on an Elda E-liquid's order is around 3-5 working days. The cost of the shipping is dependent on the size and weight of the package.
When you reach the checkout after adding your desired items to the cart, the shipping will be automatically calculated for you before you enter your payment details.
If upon opening your package you see that your item is damaged, faulty, or simply not what you thought it would be, then you can return the items by sending the order information over to their customer support team with a note explaining the reasons for your dissatisfaction.
If you send the information within the first 14 days of receiving the item, then you will be entitled to either a full refund or a replacement product if you desire it.