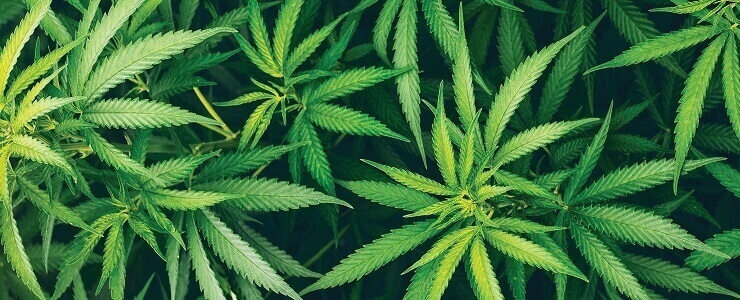 Whether you're looking for CBD edibles, capsules, oils or vape juice, you're sure to find just what you're looking for at the Discover CBD online store.
Offering a host of high-quality products at great prices, there's something for every CBD user to enjoy.
Read on to learn more about some of this company's top products and the kind of customer service that you can expect to receive when you shop here.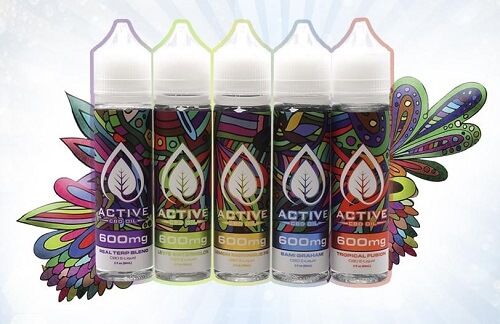 The Active CBD Oil e-liquid comes in a choice of five delicious flavours that are sure to tantalise your tastebuds – Bam! Graham!, Real Terp Blend, Levi's Watermelon, Tropical Fusion and Lemon Meringue Pie.
Each one offers something unique to suit your palate. They also represent a convenient and discreet way of getting your dose of CBD quickly and efficiently.
Completely free of any fillers, additives, solvents, and preservatives and THC-free for no psychoactive effects, each 2oz unicorn bottle contains an impressive 600mg of CBD in a 50/50 VG/PG blend that has been third-party tested for purity and strength.
Active CBD Oil Distillate Cartridges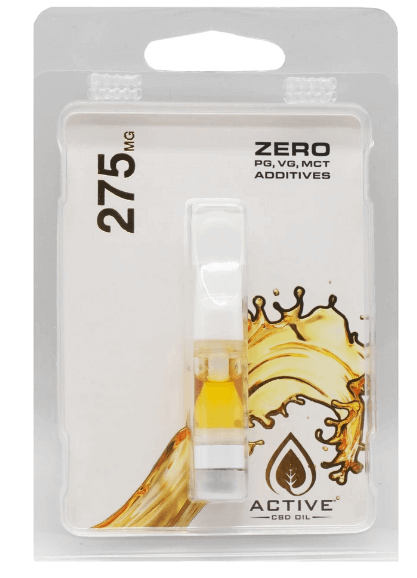 If you're seeking the best possible CBD vaping experience, you're sure to love these Active CBD Oil Distillate Cartridges.
Each 0.5ml cartridge comes conveniently pre-filled for immediate use with only the purest CBD oil broad spectrum distillate.
Containing absolutely no VG, PG, MCT or any other harmful additives, these cartridges fit quickly and easily onto any standard 510 thread battery for your convenience.
The oil boasts a mellow and natural light terpene flavour of earthy citrus for a more natural and authentic vaping experience without any unpleasant aftertastes.
Third-party lab tested for strength and purity, this CBD oil is sure to impress.
Strain Snobs – Delta 8 Distillate Cartridge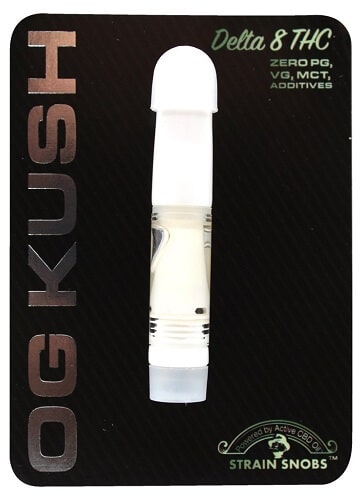 The Strain Snobs Delta 8 THC distillate cartridge can take your vape to a whole new level. Each 0.5ml cartridge comes pre-filled for your convenience with pure Delta-8 distillate.
Containing absolute no VG, PG, MCT or harmful additives, these cartridges fit easily onto a regular 510 thread battery for handy vaping on the go.
Offering a calming, strong feeling with each puff, the Delta-8 THC distillate in these cartridges has been combined with genuine cannabis terpenes for maximum entourage effect.
There are two delicious strains to choose from – Grand Daddy Purps boasts a pine-like cannabis-like flavour, while OG Kush offers a floral, lighter taste for the most genuine vaping experience. 
Based in Colorado Springs, Discover CBD was first launched by three individuals who know at first hand the health benefits associated with CBD and who each have their own knowledge and skills that make them an expert in the CBD sector.
With a medical doctor, a marijuana and hemp horticulturist and a business professional on board, the brand makes all of its products using only non-GMO hemp and no fillers, solvents, additives or preservatives have been added.
The brand's mission is to bring the benefits that CBD can provide to a wider audience, and they have achieved this admirably. 
It's very easy for customers to contact the Discover CBD tea. Not only is there a toll-free telephone number, but there are also separate telephone numbers to contact the corporate office, the Denver and Colorado Springs branches separately.
There is also an email address which can be used. There are also three physical locations in Colorado Springs, two in Denver and three in Minnesota, as well as branches in Kansas City, Dallas Texas, Lake Geneva Wisconsin, Queens NYC and one in Chicago.
Discover CBD prides itself on accurate and speedy shipping. Shipping an impressive 99% of its products on the same day as purchase on weekdays when orders are placed before 1 pm, the brand is committed to an excellent delivery service, with telephone lines and email addresses to contact the shipping department directly.
Customers should note, however, that no shipping takes place on national holidays, when there are weather issues, or of temperature-sensitive products on Fridays in the summer.