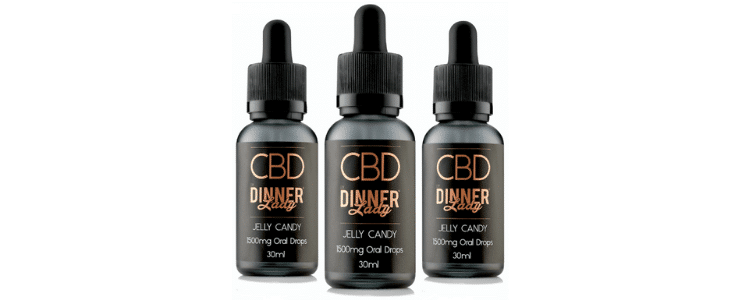 CBD has recently come to the attention of many people as experts and scientists have begun to explore its potential wellness benefits.
As more of us are becoming interested in trying CBD products, the Dinner Lady brand has made its own CBD oil oral drops that represent an easy and convenient way of ingesting cannabidiol.
With each batch having been thoroughly tested to ensure its quality, these tinctures offer an excellent user experience.
Here, we take a look at some of the different flavours that this brand offers. 
Top Hemp CBD Oral Drops & Tinctures
Dinner Lady CBD Jelly Candy Oral Drops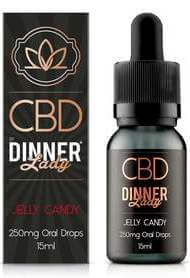 Dinner Lady's CBD Jelly Candy oral drops come in a 15ml bottle and offer a convenient way of easily administering CBD.
Not only is this tincture a breeze to use, but it also tastes great, with a delicious candy taste that tantalises your taste buds.
Containing 250mg of CBD, this bottle is made using broad-spectrum hemp distillate for a premium quality product.
Dinner Lady CBD Peppermint Oral Drops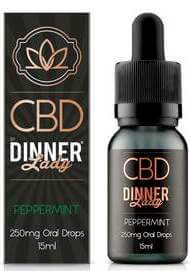 If you're looking for a refreshing and delicious way to enjoy the potential benefits of CBD, Dinner Lady's CBD Peppermint oral drops are the perfect choice for you.
Made with broad-spectrum hemp distillate, this tincture contains an impressive 250mg of CBD and has a wonderful classic mint taste that makes your tongue tingle.
Dinner Lady CBD Tropical Oral Drops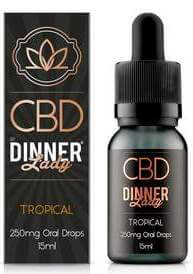 Enjoy all of the potential benefits that CBD can provide but don't compromise on flavour with Dinner Lady's CBD tropical oral drops.
Conjuring up images of glorious long summer days, this fruity, juicy and refreshing tincture represents the tastiest way to take broad-spectrum hemp distillate CBD. 
The cannabis sativa plant family contains a number of chemical compounds known for their interactions with the body.
The two primary chemical compounds these plants contain are THC, or delta-9-tetrahydrocannabinol, and CBD or cannabidiol.
While THC has psychoactive properties and is illegal in the UK, CBD produces no high, is non-addictive and is suitable for any adult to use. 
CBD tinctures are orally administered by using the dropper that comes in the bottle's lid.
These formulations are made from CBD extracted from broad-spectrum hemp distillate, and since this has quite an earthy flavour, Dinner Lady has flavoured these oral drops, so they are tastier and easier to take.
All of Dinner Lady's CBD tinctures are subject to rigorous quality control methods, so their dosage accuracy and purity can be assured.
Also, every batch of this brand's CBD products has been fully independently tested by an independent lab and certified to be legal for use in the UK.
Dinner Lady has their own dedicated compliance and research team here in the UK to guarantee that all of their CBD oral drops are fully compliant with regulations and are legal and safe for use.
As a result, you can be confident that you're purchasing a premium quality product when you opt for this brand.