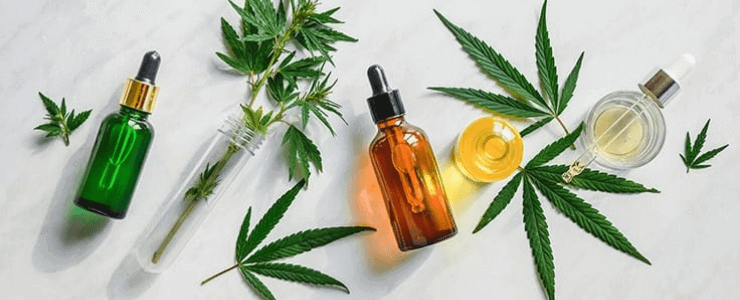 Looking for the latest and best CBD products currently available? It's time to try the CBD Wellness Centre.
The CBD Wellness Centre boasts an incredible selection of CBD products ranging from oils to inhalers, edibles, and capsules.
All of these products are available directly through their easy-to-navigate online store and can be delivered straight to your door within a matter of days.
The CBD Wellness Centre puts the consumer's needs first, providing an extensive range of CBD brands such as Hamilton Street, NOORO, Cannawhey and 24K CBD.
If you are looking for a bargain, check out the "Sale" page, located directly on the online store's front page.
24K CBD Premium Organic Hemp Seed Oil

A product that is exactly as described, this Premium Organic Hemp Seed Oil by 24K CBD will give you exactly what you are looking for.
24K CBD has packed this small 30ml bottle with 500mg of pure CBD. This pure CBD takes the form of wholly organic CBD oil drops that can be taken with complete ease.
24K provides you with the highest possible grade of herbal extracts taken from a Cannabis plant, extracted naturally via CO2.
These Cannabis plant extracts only take the natural components of the plant, leaving behind those products that continue to be illegal within the UK.
This oil is gluten-free, rich in Omega 3, has zero THC content and is vegan-friendly.
24K CBD Premium Gummies Fizzy Cola Bottles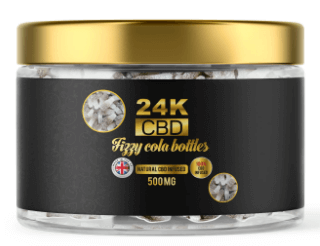 For those with a sweet tooth, these Premium Gummies Fizzy Cola Bottles by 24K CBD are sure to satisfy.
This product is ideal for those who simply do not like ingesting CBD via oils, inhaling it via vape or taking capsules.
These edibles offer a cola flavoured sweet that is coated in layers of sugar, imitating the flavour of a regular "cola bottle" sweet.
However, these cola bottle sweets are infused with CBD. This product thus gives you your daily dose of CBD in a more pleasant and covert manner, the container being very concealable if necessary.
CANNAWHEY CBD Whey Protein Strawberry Milkshake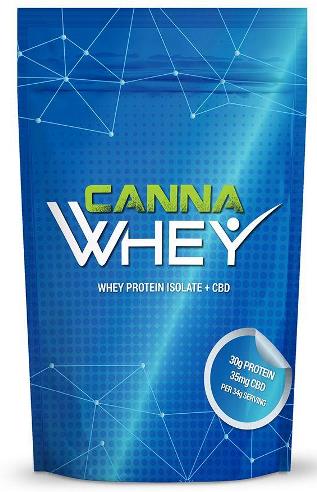 This 500g pack of CBD weigh protein packs a great punch. Each packet contains approximately 15 servings.
Each of these servings, being around 34g, contains approximately 30g of the highest quality CBD isolate (of 35mg strength) combined with whey protein isolate.
Cannawhey is predominantly used by those who thrive on physical exercise.
Cannawhey provides the user with 30g of protein, thus boosting your daily protein intake and aiding muscular growth.
Cannawhey also manages to soothe any pains gained from prior workouts.
This pack also manages to improve the individual's quality of sleep, a vital component when physically training your body.
The CBD Wellness Centre has one primary goal in mind: to provide their customers with only the most organic, pure CBD products currently available on the market.
They bring the most popular brands from across the world to the UK market, offering the best prices available via their online store.
Their extensive range of products includes CBD edibles, oils, sprays, and drinks.
All of these products are fully laboratory tested, ensuring that each product is pure in content and is entirely safe for use.
Some of the quality brands that CBD Wellness stock include Sensi Seeds, Diamond CBD, and Royal Queen Seeds, to name just a few.
The CBD Wellness Centre has a thorough customer support system.
This customer support system can be reached via the online store's "customer support" tab located on the front page.
Both a customer support helpline phone number and email address is provided on this page.
Furthermore, there is an easy-to-fill-out contact form located on this page.
This form allows you to air your grievance and have it directly sent to the company with no extra hassle.
If located within the United Kingdom, the CBD Wellness Centre offers shipping via DPD.
On orders below £40 shipping within the UK costs £4.99. On orders with a total above £40, shipping within the UK is free.
DPD is a very reliable postal company, so you needn't worry about getting your parcel on time.
The CBD Wellness Centre allows the return of faulty products, simply head on over to their website and follow their instructions.