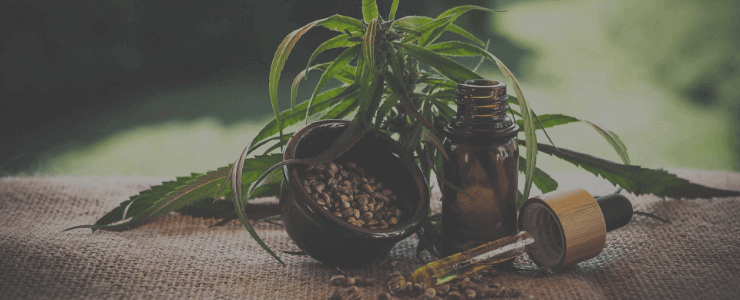 If you're looking for the best CBD products, you don't need to look much further than CBD Oil Solutions.
Known as an industry-leading company for the quality of the cannabidiol products that it sells, this company offers an extensive range of products from some of the top brands in the sector to suit the needs of all kinds of CBD user.
Read on to learn more about this brand so that you can make an informed decision about whether it's the right choice for you.
Avida Chilled Kiwi Strawberry CBD Vape Juice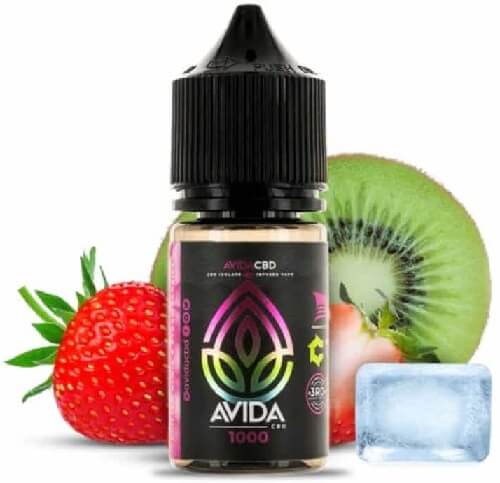 This THC free vape juice is made from high-quality CBD isolate and boasts a delicious chilled kiwi strawberry flavour which is cool and thirst-quenching.
With its natural tropical feel, this CBD-packed e-liquid from the Avida brand is satisfyingly sweet and is made only from non-GMO ingredients and hemp for your peace of mind.
Its 60/40 VG/PG blend is perfect for an outstanding vaping experience, and it has been third party laboratory tested for consistency, purity and safety. 
CBDfx OG Kush Terpenes CBD Vape Oil

This CBD vape oil from CBDfx is made from a 99% pure CBD isolate together with terpenes that have been inspired by the popular cannabis OG Kush strain.
With its complex skunk, spice and fuel notes, the aroma of this unusual CBD oil won't fail to impress, and the taste is sure to be equally outstanding and unique.
There are two different strengths to choose from – 500mg and 250mg – both of which come in a 30ml easy-to-use bottle.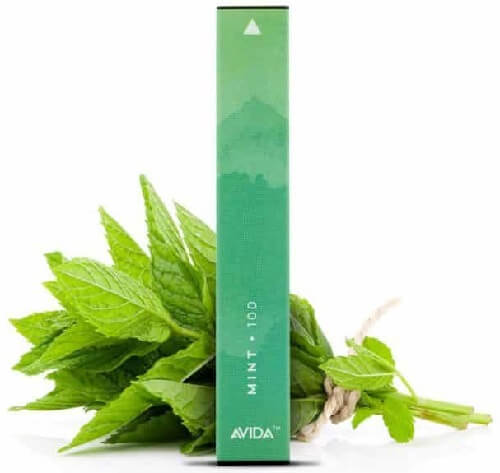 Designed for ease of use, the Avida Puff Mint CBD vape pen boasts a THC-free vaping experience.
Made with a tasty and cooling natural mint flavour and 99% pure CBD isolate, this vape is the ultimate in convenient and discreet dosing.
With its highly potent CBD formulation, this disposable vape pen contains an impressive 100 mg of CBD for use on the go.
Its integrated 280 mAh battery lasts for around 300 puffs, and since it comes pre-charged and pre-filled, you'll be good to go from the moment you open the pack. 
Basic CBD Premium Hemp Full Spectrum CBD Oil Tincture

This CBD tincture is made from MCT oil and full-spectrum CBD oil for optimal bioavailability.
The CBD that goes into this product is guaranteed to be extracted from phytocannabinoid-rich, non-GMO Colorado-grown cannabis which is free of any herbicides, pesticides, chemical fertilisers and fungicides for the customer's complete peace of mind.
There are two different strengths available – 1000mg and 500mg – both of which come in a handy and compact 30ml bottle.
Thanks to the integral dropper, it couldn't be simpler to get the correct dose every time. 
Basic CBD Premium Hemp Zero THC CBD Oil Tincture

This CBD oil tincture from Basic CBD is guaranteed to be entirely free of any psychoactive THC and is made from a mix of 99% CBD isolate and MCT oil to ensure maximum bioavailability.
Grown with no herbicides, pesticides, chemical fertilisers or fungicides, the cannabis used to make this product is guaranteed to be rich in phytocannabinoids and entirely non-GMO for the user's well-being.
There are two different strengths to choose from – 1000mg and 500mg – both of which are supplied in a compact 30ml bottle for easy storage and use.
CBDistillery Full Spectrum CBD Tincture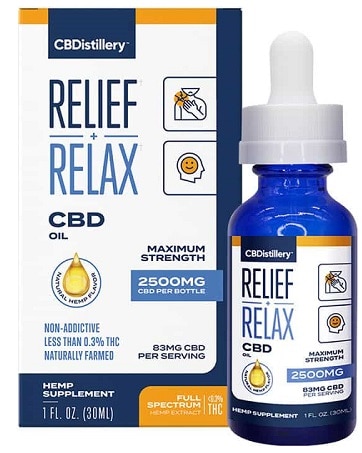 Made by the CBDistillery, this full spectrum CBD tincture is made from the highest quality hemp and offers outstanding value for users.
Supplied in a handy 30ml bottle, this natural tincture contains absolutely no added dyes or chemicals but is 100% natural CBD for your complete peace of mind.
There are four different strengths to choose from between 500mg and 5000mg, so there is sure to be a product that perfectly suits your needs. 
CBDfx CBD Gummies with Turmeric and Spirulina
These CBD gummies from the CBDfx brand contain not only full spectrum 100% organic CBD but also two superfoods – Spirulina and Turmeric, both of which are famous for their inflammation-fighting potential and the powerful antioxidants that they contain.
Guaranteed to be completely non-GMO and 100% vegan, these gummies are easy and tasty to eat, containing 5mg of CBD in each bear.
Available in either a bottle of 60 or pouches of 8, these all-natural edibles give you all or the benefits of pure CBD without any harmful chemicals. 
CBDistillery CBD Gummies – Broad Spectrum Relax Anytime Formula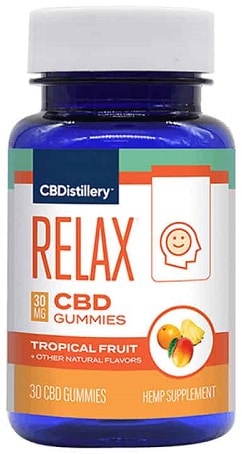 Made by CBDistillery, these CBD gummies contain absolutely no THC and are made from broad-spectrum CBD for a high-quality edibles experience.
Made only from Non-GMO, pesticide-free hemp, these gummies make it a breeze to take your daily dose, and even vegans can benefit from this product thanks to their vegan-friendly status.
Every bottle contains 30 fruity, sugar-coated gummies with a wonderfully refreshing tropical fruit flavour. Each gummy delivers 30mg of CBD in the most delicious way.
Receptra Serious Rest CBD Gummies with CBN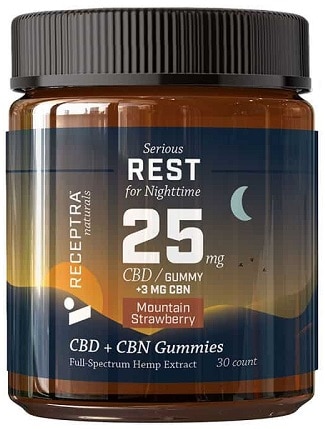 Combining high-quality CBD with a delicious mountain strawberry flavour, these tasty CBD gummies also contain CBN to improve the bodily functions that regulate your sleep cycle.
Made from natural ingredients, including citric acids and pectin, these gummies are simple to eat and are vegan friendly.
Each edible contains 25mg of CBD and 3mg of CBN for optimal well-being of mind and body, and there are 30 in every container. 
The CBD Oil Solutions company is an online award-winning marketplace which sells more than 200 different CBD products made by more than twenty of the industry's top brands.
Established back in 2017, this company is owned by a service-disabled veteran, and it aims to bring its customs only the highest quality products available for sale today.
Having earned its reputation as a highly respected, industry-leading company within its field, CBD Oil Solutions has served more than 15,000 happy customers and works closely with American hemp growers to ensure all products are grown responsibly. 
The company are happy to answer any questions and resolve any issues and are contactable in several ways.
By emailing the company, the Customer Care team will respond quickly while there is also a Facebook Messenger Live Chat option which is even quicker to use.
The customer support department is officially open between 10 am and 4 pm MT however there are often team members available at other times too, so it's possible to contact them at virtually any hour. 
The brand offers a 90 day 100% money-back guarantee, so if customers are unhappy for any reason, they can receive a full refund with no questions asked.
If any product is faulty or damaged, it's possible to receive either a replacement of the item or a complete refund.
Customers can request their refund by contacting the customer service department by email or via Facebook Messenger's Live Chat so that the refund can be processed quickly.