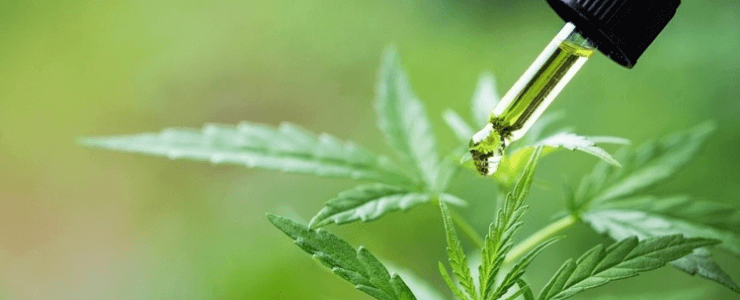 If you're looking for an impressive range of high-quality CBD products that offer high performance and great value for money, CBD Embrace could be your first choice of supplier.
With an extensive array of products to suit the needs of all CBD users, this online store is sure not to disappoint.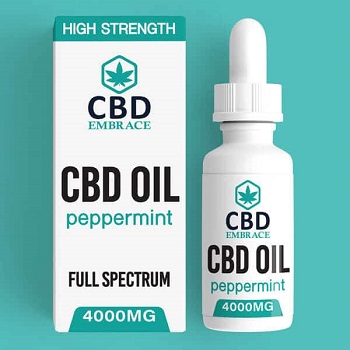 This CBD oil has been manufactured in the UK to the highest quality standards in a manufacturing facility that is ISO 9001 compliant.
With a strength of 4000mg, this full spectrum very high strength oil is the perfect addition to the lifestyle of anyone who wants to stimulate their well-being and overall good health.
The 10ml glass bottle features a 1ml dropper which makes it a breeze to take an accurate dose every time, while the full-spectrum CBD is blended with MCT coconut oil for higher bioavailability, natural terpenes and a delicious and tongue-tingling peppermint flavouring for extra tastiness.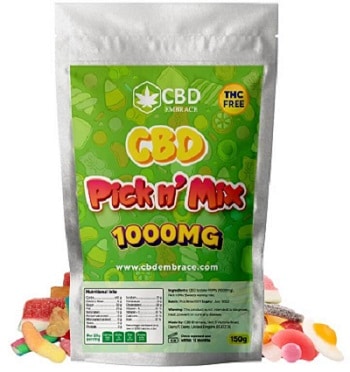 If you're looking for a tastier and more convenient way to get your daily dose of CBD, this handy pick n' mix pack is sure to tick all your boxes.
With all the appearance of a standard bag of mixed candies, this discreet and portable solution for regular and accurate dosing represents amazing value for money with 1000mg of high-quality CBD in every pack.
There's no more delicious way to enjoy cannabidiol than with these chewy gummy edibles, and with only a trace (under 0.2) of THC in each pack, they won't cause you any unwanted psychoactive effects.
CBD Prefilled Vape Pen Kit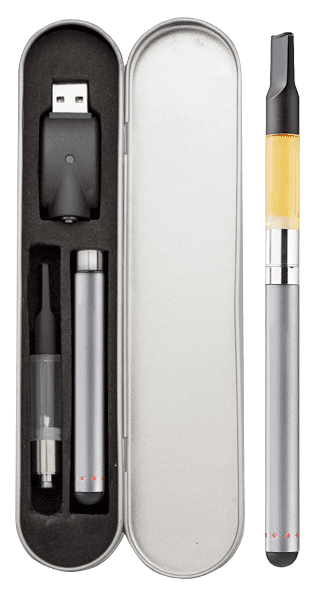 It's well-known that vaping CBD is one of the fastest and most efficient methods of delivery. Now, you can experience all of the rapid-acting benefits of vaped CBD with this high-quality CBD prefilled vape pen kit that takes all of the hassle out of your experience.
Containing 99% pure CBD with absolutely no THC content for a guaranteed non-psychoactive vape, this pen is ideal for anyone with a busy lifestyle since it can be used discreetly on the go.
There is even a choice of three mouthwatering flavours to pick from – menthol, mixed fruit, and mixed berries to suit your personal preferences. 
CBD Embrace is a reliable company with a reputation for product excellence. Having recently won an award as the UK's best CBD manufacturer, this brand's goal is to supply high quality 99% pure CBD to its customers.
The American manufactured CBD isolate used by this brand is CO2 extracted for extra purity and is full-spectrum, meaning that it contains naturally-occurring terpenes and cannabinoids for even better results and effectiveness.
This brand's products are also completely legal in the UK, Ireland and Europe since they are entirely THC free.
Based in London, UK, CBD Embrace makes it easy for customers and prospective customers to contact them, offering a variety of contact methods.
As well as a telephone number, there is also an email address and a street address where regular mail can be sent. It's also possible to follow the brand on social media, including Instagram and Facebook, where customers can also get in touch with representatives of the company.
Once payment has been cleared, CBD Embrace ships purchased products within two business days via 1st class Royal Mail Recorded delivery to the UK and Ireland.
Shipping is also possible worldwide for a flat rate of £10, and again, products will be dispatched within two working days via the Royal Mail's International Tracked service. 
Should customers wish to exchange a product, they can do so by contacting the company via telephone or email.
Unfortunately, exchanges are unable to be given when the product is used, opened or damaged, and products have to be returned in their sealed package for an exchange to be received.