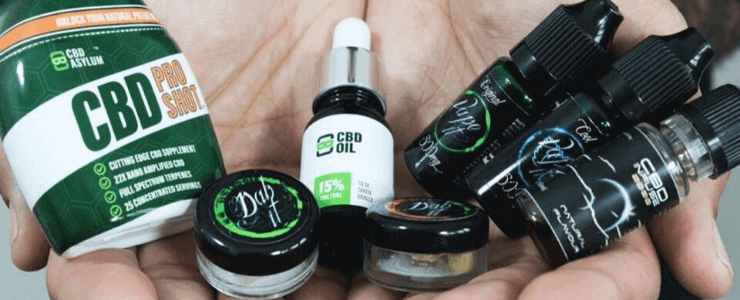 If you're ready to try the latest CBD trend yourself, you need to find a reliable brand that you can trust.
Could CBD Asylum be what you've been looking for?
Using only premium-quality ingredients, this brand has all your bases covered, from CBD liquids for vaping to hair and beauty products, oils and edibles.
So, read on to find out more about whether this is the right brand for you.
CBD SUB-OHM E-LIQUID HOLY MOLY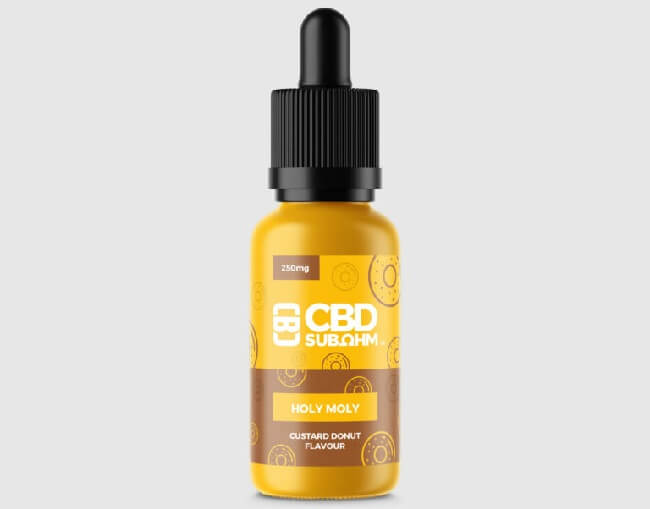 The only CBD sub-ohm e-juice anywhere in the world, CBD Asylum's Holy Moly e-liquid has all the decadent flavour of a custard doughnut.
Available in three different CBD strengths – 250mg, 500mg and 1000mg, this premium quality vape juice blends premium cannabidiol with amazing flavours in an e-juice that has a 70:30 VG:PG mix.
Producing huge vapour clouds and with a smooth hit, this sweet dessert-flavoured vape is sure to satisfy your sweet tooth.
CBD SUB-OHM E-LIQUID FRUITY FRESH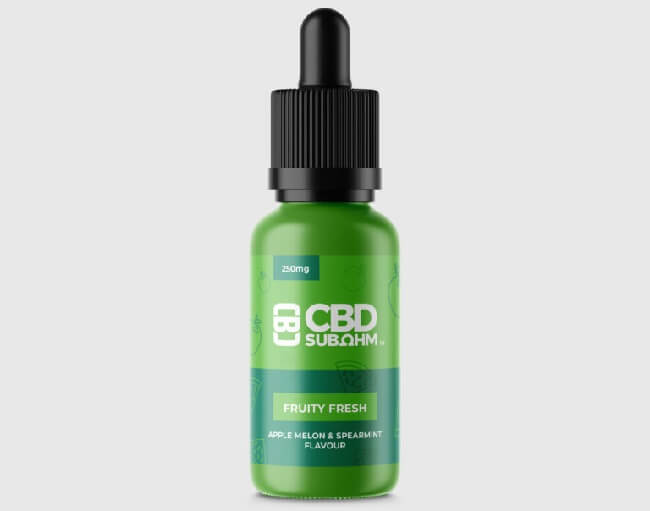 If you like your vape to be fresh and fruity, you're sure to enjoy this sub-ohm e-liquid from CBD Asylum.
Mixing melon with juicy applies and then adding a touch of spearmint, this e-juice comes in a choice of 250mg, 500mg, and 1000mg CBD strengths, offering impressive vapour clouds and unsurpassed smoothness thanks to its 70:30 VG:PG blend.
CBD SUB-OHM E-LIQUID BERRY NICE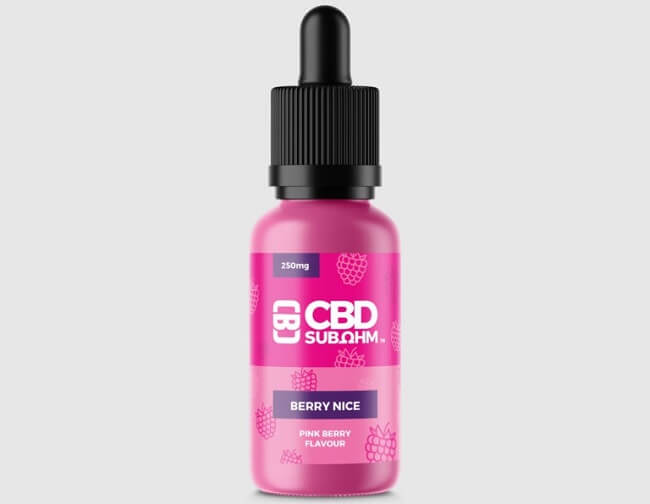 If you're a fan of fruity e-juices, you're sure to enjoy the juicy flavour of Berry Nice CBD e-liquid.
Perfectly combining a range of delicious pink berries in one amazing vape, this popular product comes in a choice of three different CBD strengths and can be added to a 5ml nicotine shot for a hybrid e-liquid that berry lover is sure to enjoy.
CBD SUB-OHM E-LIQUID PURPLE STORM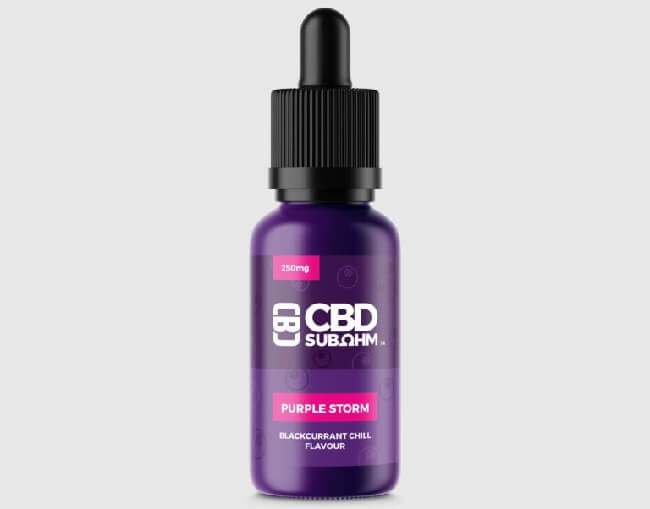 This delicious e-juice pairs the fruity and refreshing taste of juicy blackcurrant with a chilling blast of menthol for an amazing flavour combination that is sure to tingle your tastebuds.
Fresh, thirst-quenching and the perfect thing to pick you up after a long day, Purple Storm e-juice is a favourite with vapers, and it's easy to see why.
CBD SUB-OHM E-LIQUID SWEET TOOTH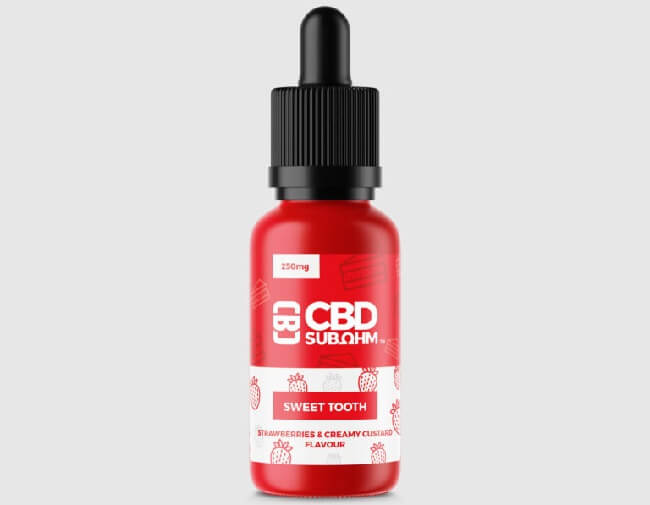 If you can't decide whether you prefer dessert or fruity flavours, the Sweet Tooth e-liquid from CBD Asylum will tick all your boxes.
Pairing the creaminess of custard with the delicious, mouth-watering taste of fresh strawberries, this juicy yet creamy e-liquid is a treat for all your senses, tingling your tastebuds while delighting your sweet tooth.
Top CBD Skin & Haircare Products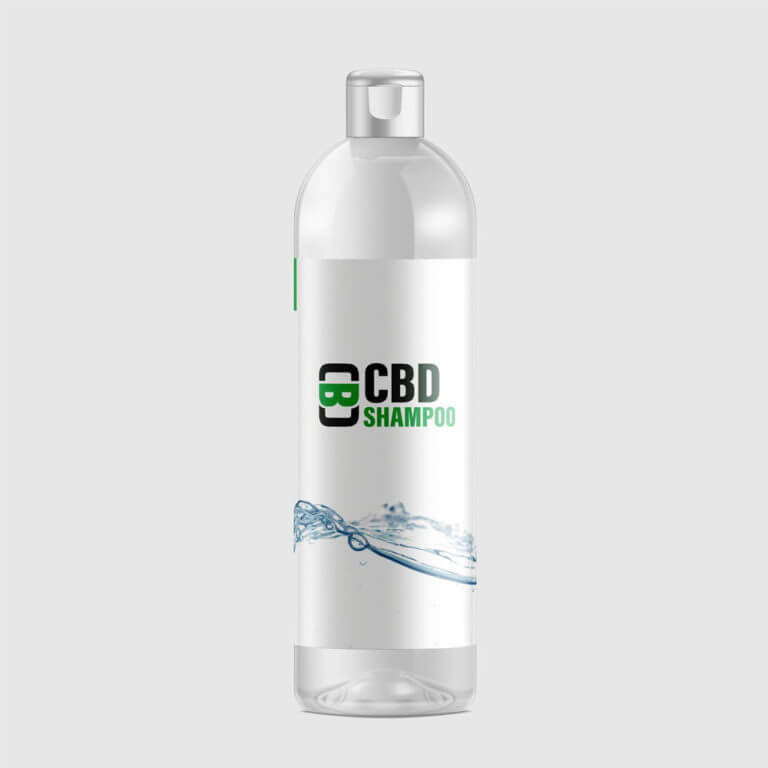 There's no better way to hydrate your hair and saturate your scalp than with this CBD shampoo from CBD Asylum.
Boasting the latest in luxury haircare technology, this shampoo is formulated to address all your main hair issues.
Whether you have dry, thin, flat or oily tresses, your hair will get a nourishing and refreshing boost with this shampoo.
Packed with 200mg of CBD, this 250ml bottle is just what you need to add to your pampering routine.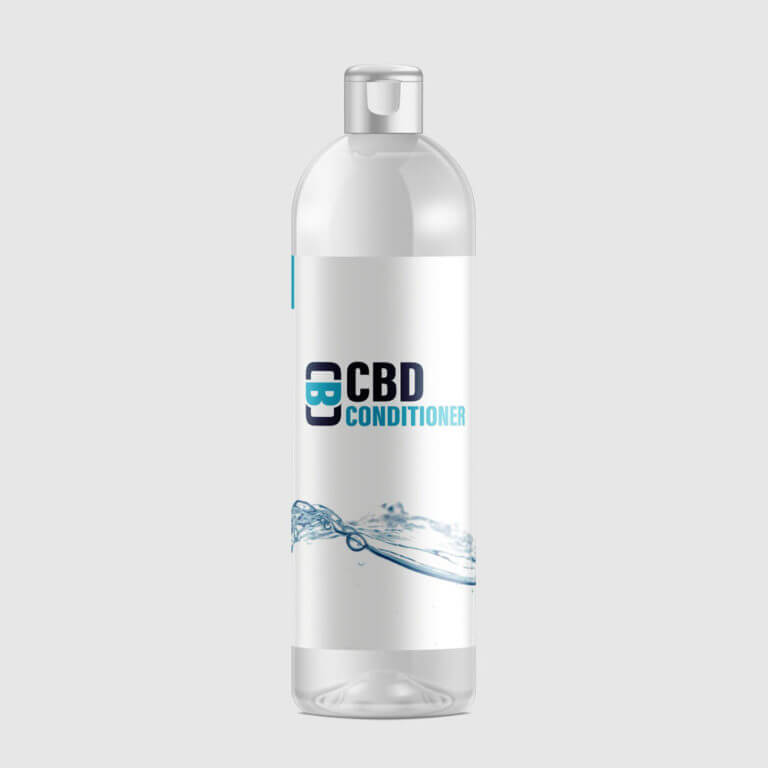 If you're looking for a natural and better alternative to chemical treatments for your hair, this CBD Asylum condition is a perfect choice.
This blend of high-quality CBD, essential oils and natural botanicals will soften and nourish your hair to bring out its natural shine.
This condition will protect your locks from environmental exposure and styling stresses by locking the nutrients in and keeping the toxins out.
Gentle enough to be used every day, this condition contains 200mg of CBD and is suitable for all types of hair.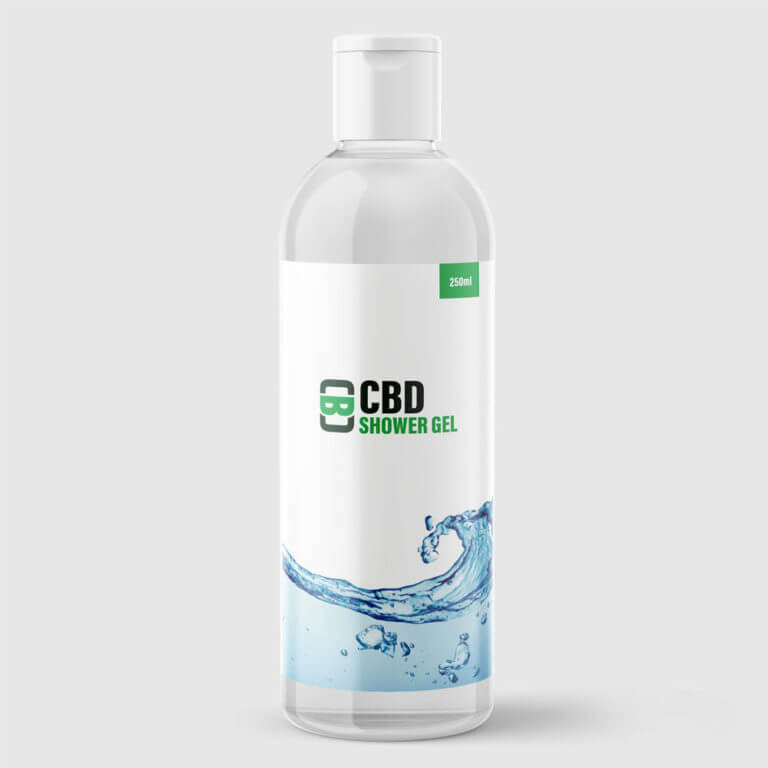 Make every shower a luxurious and pampering one when you treat yourself to this sensational CBD-packed shower gel.
With no scent and a creamy lather, this shower gel can gently cleanse your skin, leaving it refreshed.
As the CBD rapidly absorbs into your skin, you'll feel relaxed and positive so that each shower will be just like a spa visit.
This shower gel contains 200mg of CBD and comes in a bottle of 250ml.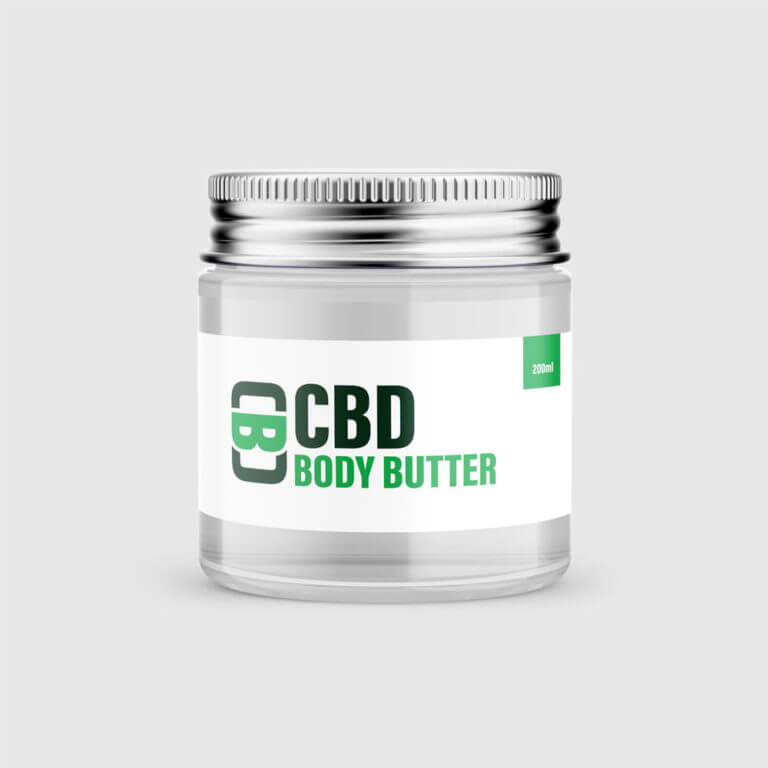 Treat your body to an indulgent pampering session with this CBD infused body butter that has moisturising and protective properties for your skin.
Containing 200mg of CBD, this luxurious product is made with only vegan-friendly, all-natural ingredients.
When it's administered to the skin, it's rapidly absorbed for a soothing and enriching effect.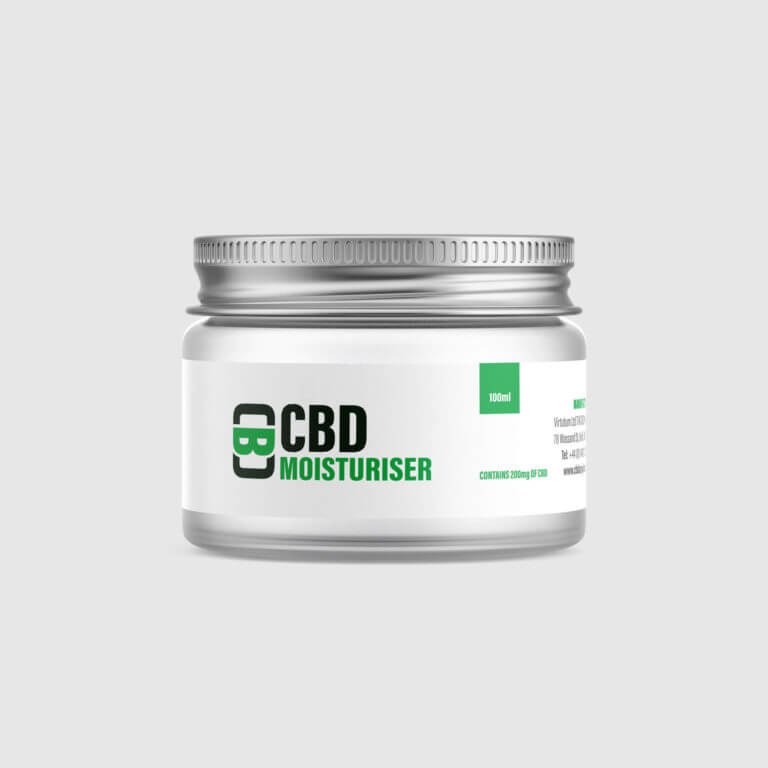 This luxurious moisturising cream protects, rejuvenates and soothes all skin types while offering greater protection from the harsh environmental elements.
Its anti-ageing and hydrating properties help to effortlessly smooth wrinkles and fine lines while giving the skin a refreshing boost.
Packed with 200mg of CBD, this cream comes in a 100ml tub.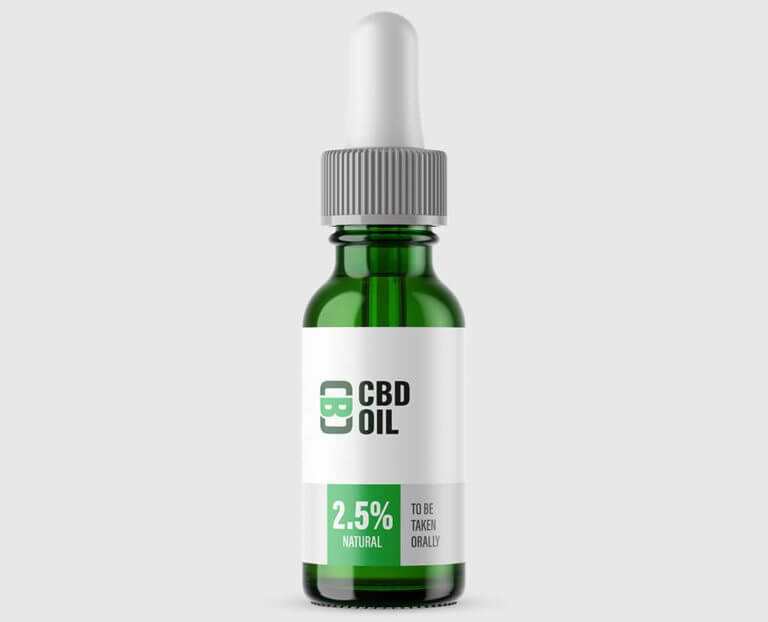 If you like authentic and natural CBD flavouring, you'll love this natural oil with its traditional hemp taste.
Available in a range of different strengths to suit the needs of different users, this easy-to-use CBD oil comes in a handy 10ml dropper bottle so you can easily and accurately measure out your dosage.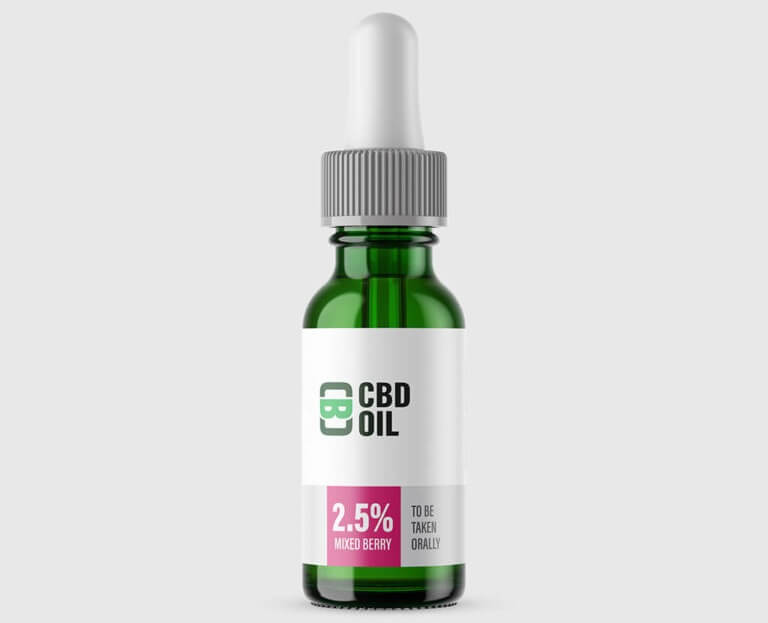 If the natural taste of hemp isn't to your liking, there's a better alternative.
This mixed berry CBD oil is a great tasting, with a fruity and juicy berry flavour that will tantalise your tastebuds and help you to get even more enjoyment from the experience.
Coming in a 10ml bottle, this oil has its own dropper for an accurate dose, and comes in a choice of 2.5%, 5%, 10%, 15% and 25% strengths.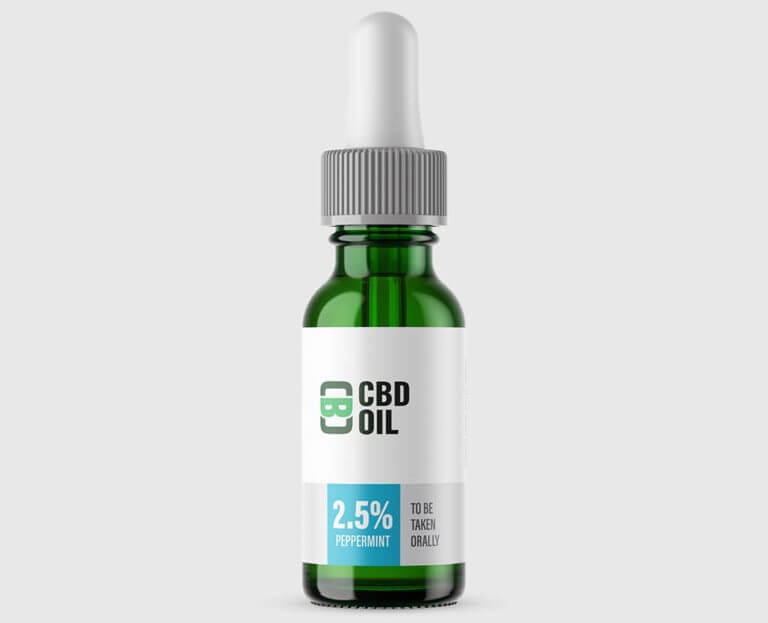 If you need a refreshing kick in the morning or a delicious pick-me-up after a hard day, this peppermint CBD oil offers you all of the minty goodness you know and love.
With its delicious peppermint flavour and a choice of five different strengths, you only need a few drops under your tongue to reap all of the benefits of cannabidiol.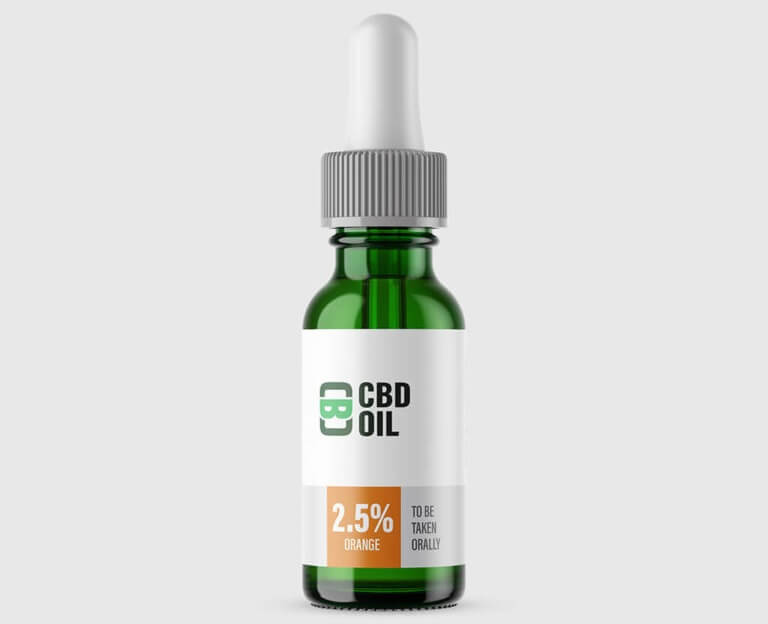 With its tasty orange flavour, this citrusy and fruity CBD oil is the ideal choice for any time of the day.
Available in 5 different CBD strengths, this great-tasting oil is easy to use, accurate to measure and comes in a convenient 10ml dropper bottle that you can take anywhere.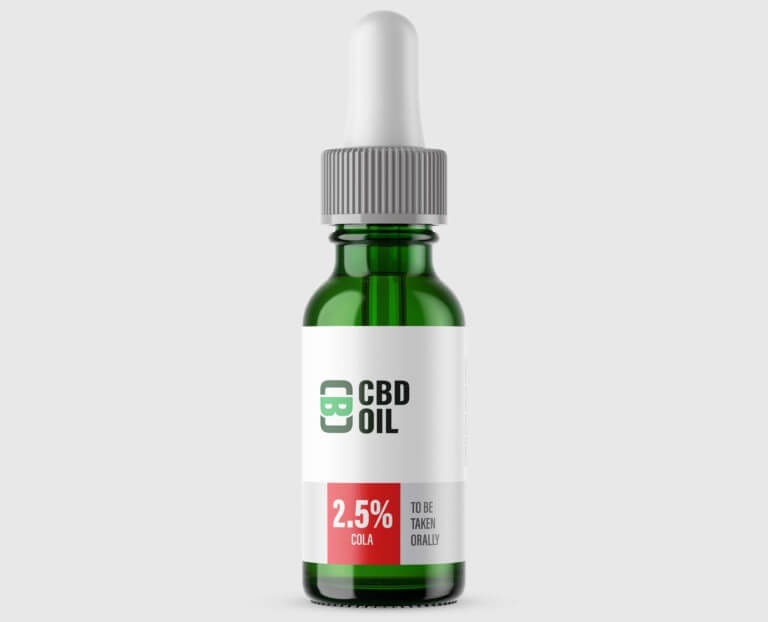 Is there anything as refreshing as the delicious taste of a cola drink?
Now you can get that amazing and thirst-quenching experience in a CBD oil thanks to CBD Asylum.
Available in 2.5, 5, 10 and 25% strengths, this cola flavoured e-liquid is easy to use and allows you to enjoy all the benefits of CBD in a palatable way.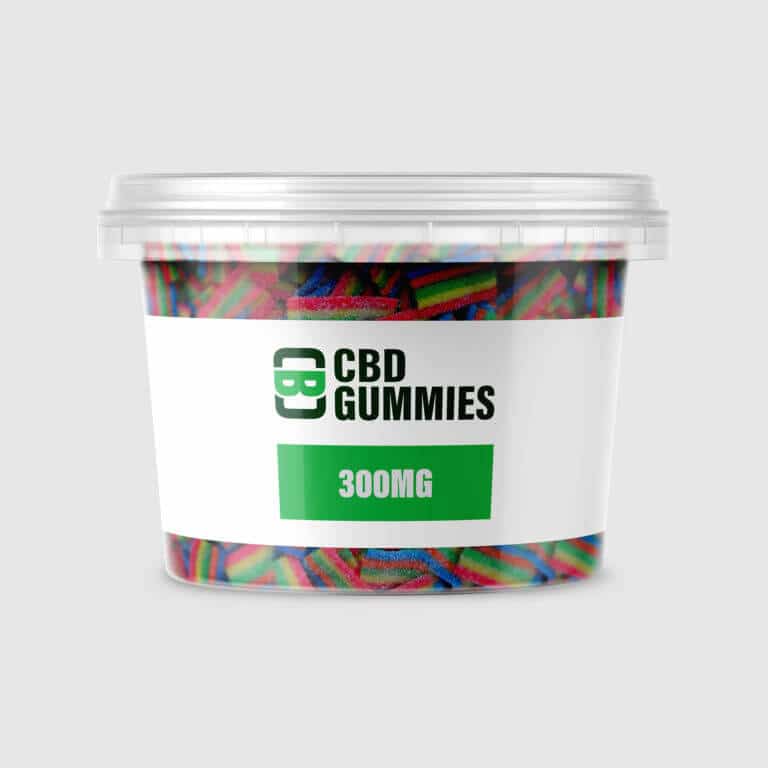 If you've been looking for an easier way to take CBD, these gummies are the ideal solution.
Containing 10mg in each piece, these great-tasting sweets are for use whenever you need an extra boost, and with their fruity flavour, they're a great choice for anyone who would rather avoid vaping or taking oil drops.
There are 30 pieces in each pot, and they are made with premium-quality ingredients for your peace of mind.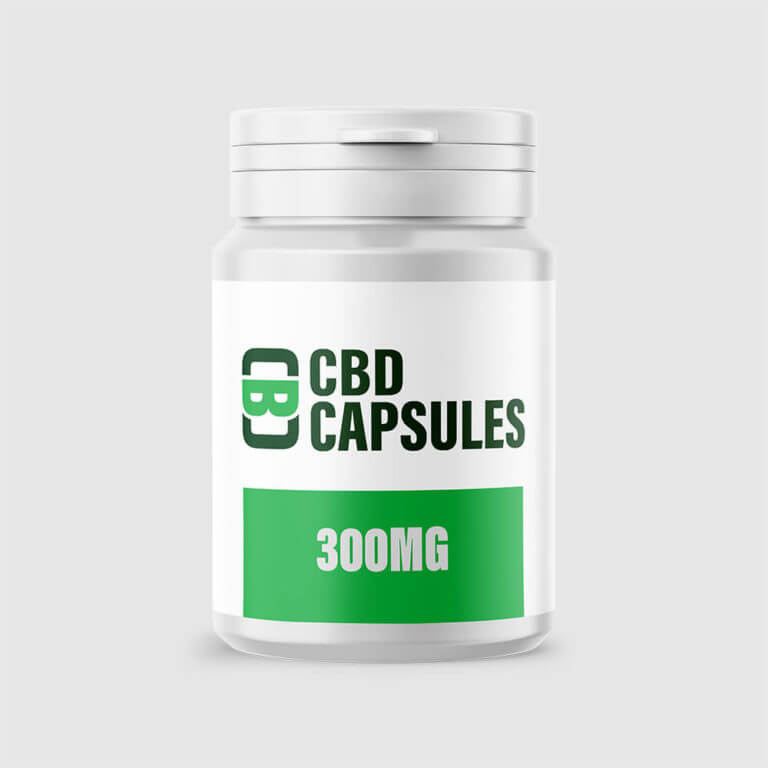 Take CBD the easy way with these CBD capsules.
Each one contains 10mg of cannabidiol, and you can take up to three capsules a day to experience all the benefits.
Convenient and portable, these capsules make it easy to monitor your intake.
Since they've been thoroughly lab tested by a third-party laboratory, you can be confident that you're purchasing a reliable product.
Vegan friendly and 100% organic, these capsules also contain no GM ingredients.
CBD Asylum has a strong customer focus within their operation, working hard to make lives easier.
Their range encompasses a wide variety of CBD products that can be taken in many ways so that everyone can experience the benefits.
From oils and e-liquids to topicals and edibles, CBD Asylum's selection comes in a choice of flavours and strengths to suit every requirement.
Unlike other companies that have added CBD lines to their existing product ranges, CBD Asylum is a brand entirely focused on cannabidiol, so you can be confident of the highest quality and complete expertise.
With a customer-centric operation, it couldn't be easier to contact CBD Asylum if you need any assistance or if you have any questions that you need to be answered.
You can send an email to the customer care team, use their online webform, or give them a call on their UK telephone number.
The team are on hand to respond to any issues you may be experiencing and are dedicated to making sure that all customers are entirely satisfied with their purchase.
This company offers speedy delivery on all purchases. If you place your order before 
3pm Monday to Friday, it will be dispatched on the same day. CBD Asylum also has a 30 day returns policy.
If you wish to exchange your product or receive a refund, you can do this within 30 days of your purchase as long as the item is unused and in its original packaging.
Refunds are processed quickly, and credits are applied automatically within seven days.
Alternatively, items can be exchanged if they're damaged or defective by emailing the company and sending the item back.