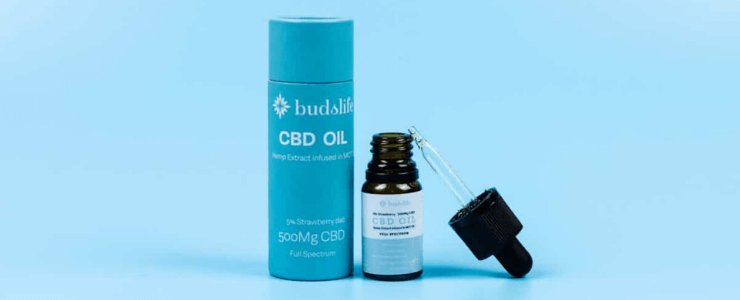 A simple, sleek, and effective design is present in all of Budslife's CBD products. If you are looking for an extremely convenient and subtle CBD solution, then take a look at Budslife's range of products.
A great premium CBD oil can be found on this site, but its more unique offerings come in the form of CBD patches.
These patches come in a variety of strengths and are designed to be used by those who don't particularly like the taste or texture of traditional CBD products.
These patches give the same health benefits as classic CBD oils, but the smell or taste that some may dislike.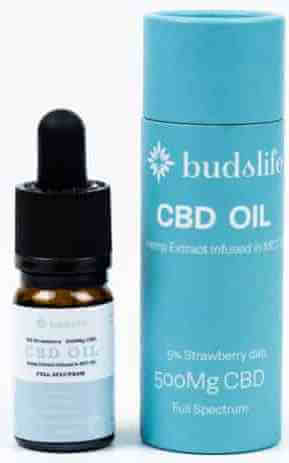 All of budslife's products have the same subtle and discreet design, making the product an incredibly convenient and portable one.
This Strawberry Dab CBD Oil by Budslife is no different. The item itself is relatively small, making it the perfect travel companion.
This oil uses only fully organic CBD extracts that have been extracted in an efficient way, using no additional solvents. Only high-quality CBD is contained inside this oil.
Similarly, all of the flavourings used inside this oil are also completely natural, using only organic ingredients. No pesticides, herbicides, additives, or metals are contained inside this oil. Only pure, organic ingredients.
The refreshing strawberry flavour of this particular CBD oil makes this the perfect option for those who are not a fan of the traditional earthy CBD taste, texture, or smell.
Taking this oil is incredibly easy and takes minimal effort. All you need to do is fill the pipette included with the product and squeeze it gently until one or two drops of oil come out.
You then need to hold this oil underneath your tongue for around a minute and a half before swallowing. The process is simple and intuitive, making the health benefits received all the more appreciated.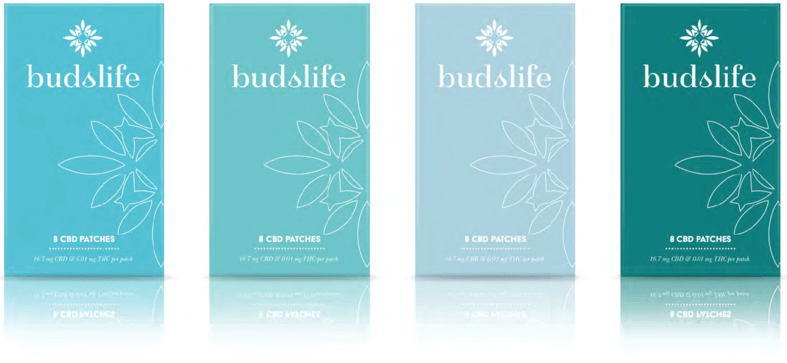 Budslife is a company that is rooted in the very beginnings of the CBD market growth. It seems like ages ago now, but it was only really about a decade ago that the phrase CBD would be met with looks of utter bewilderment.
Now, everyone and their grandma seems to know what CBD means and what it can do. Budslife has studied and grown with the CBD market.
As CBD sales have grown exponentially in the last few years, as has Budslife's curiosity with the product. Budslife decided that it was time for them to step in the ring. They aimed to provide their customers with CBD products that can be trusted first and foremost.
It is often said by seemingly every CBD manufacturer under the sun that they aim to provide their customers with "high-quality" products.
Companies will often throw a million different jargon words at you in an attempt to seem sophisticated and knowledgeable when, in fact, all they are doing is intimidating the customer.
Budslife understands this, giving its customer-base only the essential information that they require, what is in the product, how much it costs and what it does. This company puts the customer first, treating them with the respect that they deserve.
Now, Budslife provides its customers with a whole range of unique and effective CBD products. From oils to patches, this company delivers an experience that is tailored to the individual and their needs.
The newly created CBD patches sold by Budslife are perfect for those who dislike the texture, taste, or smell of traditional CBD products.
Budslife's customer support page can be reached within just a few clicks if you are on the site's homepage.
Simply click the button labelled "Contact" and the link should take you directly to the support page. If you have feedback, issues, or any questions, this is the page you need to be on.
From here, write your message in the box, detailing your issue or question. You then need to provide your name and your email address.
Once this message has been sent, a customer support representative will be in touch relatively quickly to resolve your issue or answer your question.
Shipping costs vary on this site based on several aspects. These include the weight of the package, the dimensions of the package and the destination.
Shipping costs will be calculated once you have added the items to your basket and will be included in the overall total checkout cost.
This CBD provider accepts returns in several cases. The first is if the customer has changed their mind. If this is the case, the customer must return the item within the first 14 days of receiving the item in its original packaging and in an unused state.
Items that are damaged upon receipt will be replaced or refunded once the item has been returned and reviewed. The shipping costs when returning an item are not usually refunded by Budslife.