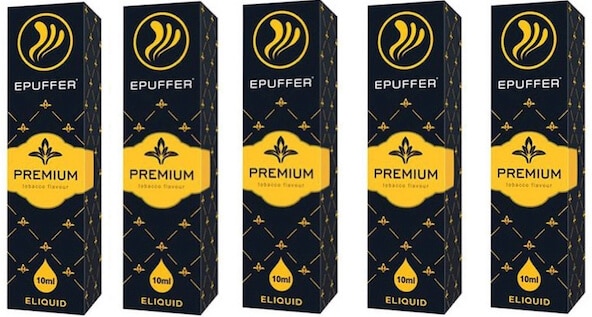 EPuffer Premium Tobacco
EPuffer's Premium Tobacco e-juice blends golden Virginia with prime Turkish tobacco leaves making this one of their top flavours.
With an e-liquid base that is 70% PG to 30% VG, this product is guaranteed to be non-allergic, alcohol free, kosher, vegan and gluten free.
It is crafted by the most skilled flavourists and chemists in the industry and is backed up by 8 years of company experience in producing quality e-liquids.
As mentioned previously, Epuffer is one of the best e liquid brands in the UK.