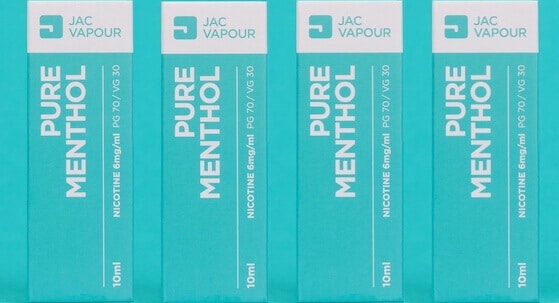 JacVapour Pure Menthol
One of their top selling products, JacVapour's Pure Menthol e-juice allows for a clean minty vape that has a refreshing kick and aftertaste.
This Pure Menthol flavour blends menthol with tobacco for a delicious and impressive flavour, but for an extra hit of tobacco, it can be mixed with any of the other tobacco flavour e-juices in the range.
It is worth to mention that Jacvapour is one of the few brands which offer UK made E Liquid.