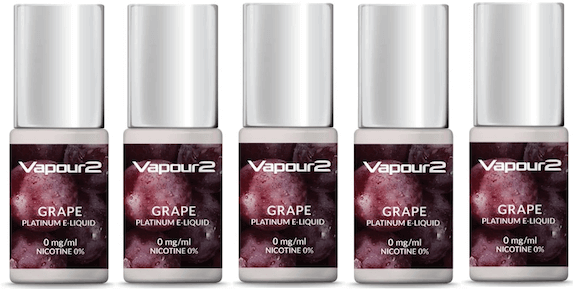 V2 Platinum Grape
Lovers of exotic and fruity flavours are going to get a great hit from V2's Platinum Grape e-juice.
With every puff you can enjoy the taste of summer, yet it isn't so sweet that you're going to feel overpowered.
I found this to be one of the more robust fruit vape juices, and as it comes in a choice of 5 nicotine strengths, you can choose the right one to suit your needs so that you can enjoy the perfect throat hit.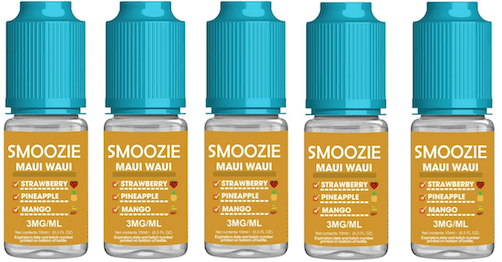 Smoozie Maui Waui Max VG
Those of us who prefer sub-ohm vaping are always on the lookout for new and exciting flavours to keep us going all day, and Smoozie Maui Waui has to be one of the best offerings on the market today.
Designed to replicate the delicious creaminess of your favourite smoothie, this gorgeous blend mixes the mouthwatering freshness of wild strawberries with smooth banana and pineapple for a vape that tastes great at any time.
If you love sweet flavours, you can't miss this fantastic e-juice – it's incredibly smooth and flavoursome without being too overpowering making it a must-have vape juice for your collection.