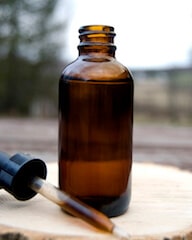 CBD (Cannabidiol) tinctures are believed to have a number of health benefits and are now becoming a lot more popular in the treatment of a number of medical conditions.
Many of the results which have been attributed to CBD tinctures are very impressive, including the reduction of the risk of developing certain conditions as well as effective relief of chronic pain.
While the governments of some countries have yet to acknowledge the benefits of CBD, the UK government have now legalised the drug for medicinal use, having recognised its positive effects.
Cannabidiol tinctures are herbal liquids which have been extracted from the cannabis plant for the purposes of oral consumption.
These simple mainstream products are very popular, even though CBD is available in a number of other forms including oils, e-liquids, creams and even as food products.
These tinctures are rich in the cannabidiol compound which is beneficial for anxiety, mental problems like schizophrenia and relief of ongoing pain. This drug has only very occasional and mild side effects, and despite being a component of the cannabis plant, it is not addictive and does not produce a high, unlike its fellow component THC.
CBD tinctures are popular because they often contain more cannabidiol than other forms and therefore it produces a stronger effect. It is also very easy to take which makes it appealing.
CBD, or to give it its full name, cannabidiol, is one of more than 113 active cannabinoids which make up the cannabis plant.
For generations, cannabis has been used for medicinal purposes, however in recent years thanks to advances in pharmacodynamics and technology, evidence has now come to light that link the use of cannabidiol to positive effects on a range of illnesses including ADHD, ADD, anorexia, Alzheimer's, cancer, arthritis, anxiety, fibromyalgia, depression, inflammation, glaucoma, migraine, metabolic syndrome, osteoporosis, PTSD, mood disorders, stress and sleep problems.
CBD tinctures are made from industrial hemp seed and oil which is rich in cannabidiol and yet which only contains a microscopic amount of THC.
How Does A CBD Tincture Work?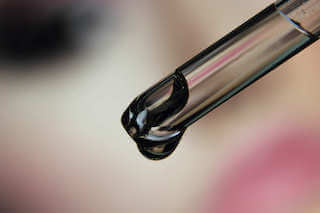 When using a CBD tincture, usually a patient places a few drops under their tongue. Generally, two drops are the most common dosage, although this can vary depending on the patient's health and the condition that they are suffering from.
There are several different flavours of cannabidiol tincture available so there is sure to be one that is palatable to each patient. CBD acts on the body's endocannabinoid system which promotes homeostasis.
This increases the levels of endocannabinoid anandamide and this produces a feeling of happiness and relaxation which helps to reduce pain and other unpleasant symptoms.
People who are experiencing stress can also benefit from taking a cannabidiol tincture as it promotes well-being and allows the user to wind down and relax enough to enjoy a full night of sleep.
In general, it makes sense to start out with a small dosage of CBD tincture and then increase in small increments until the desired effect is achieved.