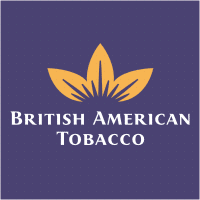 British American Tobacco takes fifth place globally as being the biggest tobacco firm. Following the recent growth of e-cigarettes, they opted to devote to a vaping subsidiary known as Nicoventures. While they work towards the success of their own brand, they have pushed the Australian government to control e-cigs as therapeutic products.
So, what is the reason behind BAT's push? First is the fact that they hold a share in the e-cig business. However, their main reason is that they want to influence the Australian government, since they would like to be the first in the Australian market once they are authorised under the medical license. This would offer them a lead in the market and beat any competitor that comes along.
However, still with their brand Nicoventures at risk, their sudden concern in laws raises a lot of queries. Why would they want electronic cigarettes dealt with as medicines if the main aim is to expand their market share, taking into consideration that this company relies on the sale of tobacco to smokers for them to generate billions as profits every year. It is not possible for a company that makes millions out of selling tobacco to provide an invention that will assist people quit smoking for good. The company would basically be setting itself up for failure.
On the other hand, it appears that British American Tobacco and other companies that sell tobacco would be concerned in laws that would restrict e cigs, in order for them to protect their existing client base. You even wonder whether they are manufacturing products that will have very minimal effect in helping smokers stop smoking for life. At the very least, they would like vapers to remain addicted to their electronic cigarettes for them not to lose out on any client.
From your point of view, why do you think BAT is pressing on Australia to include e cigs to the present medical laws?