The 10 Motives brand is based in the UK and sells a wide choice of e-cigarette products. On their user-friendly and visually appealing website, you'll find everything you could possibly need to get started with vaping.
Whether you're looking for a start kit, a rechargeable e-cig, e-liquids or accessories, you'll definitely find what you're searching for here.
Here, we take a look at some of their best products and what to expect when shopping with this online retailer.
Recommended starter kits:
Jac Vapour SERIES-S22
Designed in the UK using high-quality materials

No risk 14-day money-back guarantee and industry leading six month warranty

Perfect for beginners and new vapers
XEO VOID Vaporizer
An all-in-one vaping device that combines the latest technology with high-quality German design

Great choice for beginners and experienced vapers
Jac Vapour SERIES-S17
Simply screw in the coil, fill with e-liquid in less than 10 seconds, attach to battery and vape. It doesn't get easier than this

Perfect for beginners and new vapers
 1. Innokin Coolfire TC 100

The Innokin brand is known for its great quality vaping products, and you won't be disappointed with the Coolfire TC100.
Thanks to the AETHON advanced ultra-fast chipset you'll benefit from an impressive 100 watts of power as well as a variable TC system that lets you choose the perfect temperature to customise your vaping experience.
Whether you prefer to vape with stainless steel, nickel200 or titanium coils, you'll easily be able to adjust the temperature to meet your needs.
The 3300mAh battery is super-long lasting, so you won't need to charge up every few hours. Even better, you can carry on vaping while you charge up thanks to the pass-through technology.
Don't be deceived by its compact size, this vape will last most vapers all day easily.
Add to that the ergonomically-sited power button and the curving shape which fits perfectly into the hand and you've got a discreet and stylish device that you can take anywhere.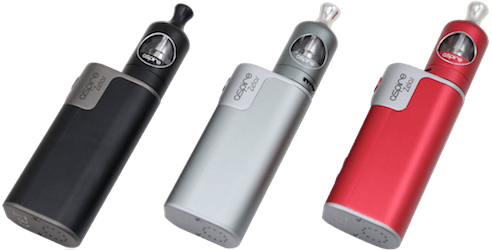 As you'd expect these days, the Zelos 50W kit is fully TPD compliant. It's made by the popular Aspire brand, and the kit comes complete with the Zelos box mod paired with the Nautilus 2 tank – one of the top options from the Aspire range.
You're sure to love the Nautilus 2, which is the latest incarnation of the original Nautilus. This upgraded model has an even better airflow as well as a top filling design which is less messy and much easier to handle.
The design of this device is a big selling point. It's sleek and compact, and discreet enough to take anywhere.
As an added bonus, it boasts variable wattage and voltage so you can precisely adjust your temperature to suit your preferred style of vaping every time.

If style is every bit as important to you as performance, you're going to love the Vype epen 3.
This slim and compact device fits perfectly into your pocket as you head out of the door, letting you vape on the go with ease.
You won't be compromising on flavour, however. The taste that you can enjoy from this device is pretty impressive all round.
Pair that with the richer vapour and you're certain to enjoy an optimal vaping experience.
This device has been designed based on ongoing research. It's thoroughly tested by scientists, so you can be completely confident that you're choosing a very safe and trustworthy product.
This pod vape is super simple to use, so even if you're brand new to vaping you won't have any difficulties at all in getting started.
This e cigarette starter kit comes with everything you need to get started – the ePen itself, three pods and a charging cable, so you can enjoy your first vape straight away.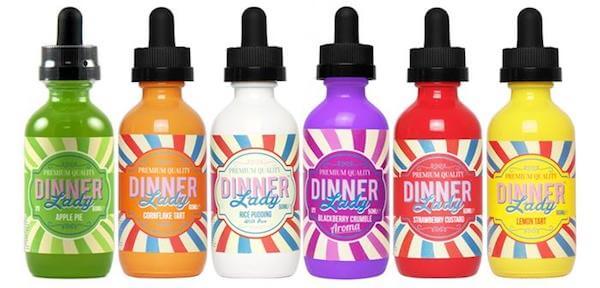 Whether you crave fruity flavours or just long for some old school sweet-shop style tastes, these e-liquids from the Dinner Lady brand are going to hit the spot unlike any other.
There are some truly unique options from this line of vaping products. Do you love the tongue tingling sensation of sour tastes?
Then try the Apple Sours or Lemon Sherbet e-juices. How about a bit of old-school bubble gum? Bubble trouble is going to be the one for you.
Or maybe you just like to keep it fruity? If so, the watermelon slices or sweet fusion flavours are ideal. Whichever you choose, you're going to enjoy a absolute taste sensation.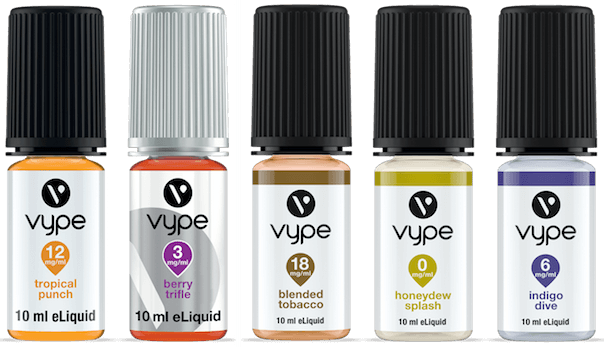 If you, like many other vapers, have eclectic tastes when it comes to your favourite e-juices, the Vype brand is going to tick all your boxes.
Their extensive range encompasses every possible taste preference. Whether you love a classic tobacco, a sweet and creamy dessert, a fruity blast or a menthol kick, there's something in this product line for you.
The 10 Motives home brand may be more affordable than some of the top e liquids out there, but that doesn't make them any less delicious.
There's plenty of flavours to choose from too. From standard tobacco and menthol to wonderfully fruity options like strawberry and cherry, the great value 10 Motives e-liquids are a great choice.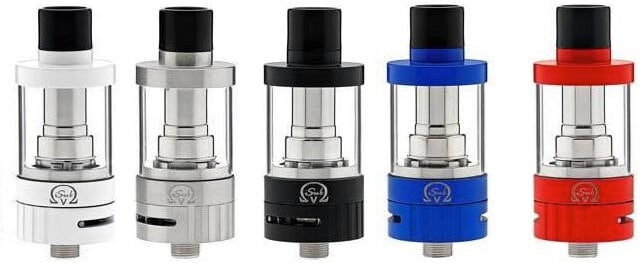 The iSub V tank has long been a popular choice, and now the Innokin iSub VE has been introduced as the EU compliant model.
As you'd expect, this tank is beautifully constructed. Made from strong and durable stainless steel, it has a 2ml capacity and fills from the top for even greater convenience and less mess.
Even better, the VE tanks is compatible with the Innokin iSub range of coils, so you can have a greater choice to pick from.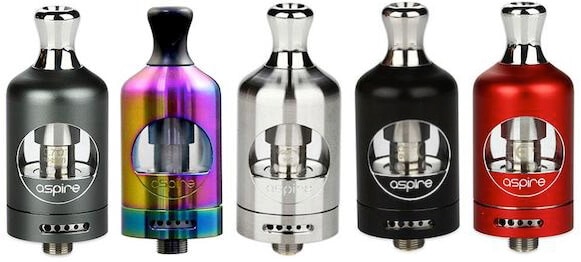 Aspire is a reputable brand in the vaping industry, and the original Nautilus tank was a bestseller. Now, the Nautilus 2 has emerged onto the market and is an even better version of its older sibling.
With its modern and elegant design, this is a stylish tank which is also super compact for easier portability.
The top-filling system is much easier to use and since it's also leak resistant you're not going to have to worry about those awkward and messy spills in your pocket or bag.
The capacity of the tank is 2ml in accordance with TPD compliance, and its short chimney design has been created with better flavour in mind.
You'll find that each tank comes ready installed with the 0.7ohm Nautilus BVC coil. This is a great performer, especially when paired with the cutting-edge pinpoint air flow control that the Nautilus 2 offers.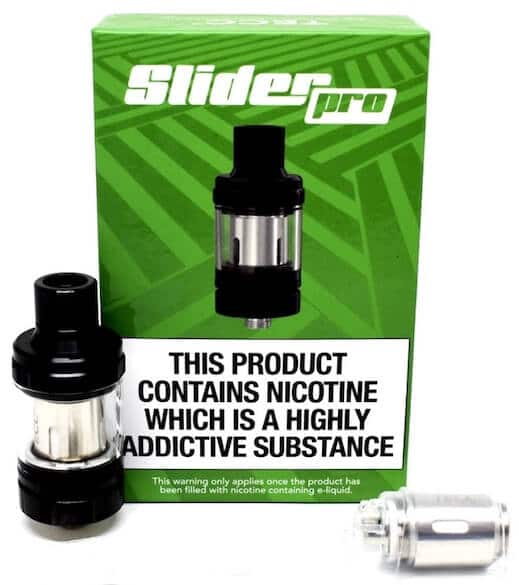 If you're looking for best sub ohm tanks, the TECC Slider Pro is perfect. Its big selling point is its top filling system which features a unique sliding mechanism for even easier top ups while on the move.
With its 2ml capacity, it meets all the TPD compliance regulations while also being compatible with a wide range of batteries and e-cigs as long as they have an output of over 40W.
Based in the UK, 10 Motives has been around for almost a decade having been launched on 2008. On 2016 they were purchased by British American Tobacco (BAT).
As 10 Motives state on their website, they are driven by a desire to help smokers to find a healthier alternative to traditional tobacco cigarettes.
With the recent endorsement of e-cigarettes by the Royal College of Physicians and Public Health England, this brand is hoping to broaden the appeal of vaping among a wider audience by selling an impressive selection of top quality vaping products which not only offer a realistic alternative to tobacco but which also offer a truly pleasurable experience.
Their team are available from Monday to Friday between 9am and 5pm (except on public holidays), and they can easily be contacted via telephone, post, email or the online web contact form which can be easily accessed through their website.
If you have any questions, the team are happy to address them during their opening hours, but there is also a frequently asked questions section on the website which gives you lots of information that you may want to know.
When you're buying any type of product you want to be reassured that you'll receive your product in a timely manner.
10 Motives work hard to process all orders which are placed before 2:30pm on the very same day with later orders being processed on the following working day.
There are four different delivery options, with 2nd class being the cheapest and Tracked 24 being the most expensive with delivery guaranteed to arrive on the next working day.
Shoppers who select this option or the Tracked 48 option can benefit from tracking information which keeps them updated as to the progress of their order as it progresses through the delivery system.
Should you experience a problem or a mistake with your order, you can email or call 10 Motives to let them know about the issue.
Many issues can be resolved via email or telephone but if that isn't possible, returns can be arranged.
There is a 14-day return and exchange period offered by this retailer and you can arrange a return or exchange by calling the customer support team during working hours or sending them an email. The refund or exchange can then be activated.