Based in Sand batch, Cheshire, 10 Motives is well known for distributing rechargeable and disposable electronic cigarettes. The company does not only distribute electronic cigarettes but it also refills cartomisers, sell electronic cigarettes among other electronic cigarettes accessories. The three electronic brands being marketed and distributed by 10 motives are i-Vape, Menthol Rechargeable and Regular V2 Rechargeable. i-Vape is sold for £39.99 while the other two brands are sold at £13.99 each.
i-Vape is the one of the most popular and highest selling electronic cigar brands. The starter kit for this brand is composed of two rechargeable batteries, four cartomiser refills, a USB charging cable as well as a personal charging case. This package is complete and has got everything that one would need to vape without any problems. The starter kit for this e-cig brand is quite unique though a little bit similar to some of the industries' top brands. When compared to other brands i-Vape competes favourably and does not disappoint a lot. Let us take a look at some of the unique aspects and aesthetics of this cigar brand.
10 motives review – Packaging and Design
The packaging of i-Vape e-cigarette starter kit is quite unique and decent. The whole package looks neat and well organised. All the mentioned components of the pack are well arranged and tested for quality before packaging. This ensures that the customer gets the best at all times as well as reducing chances of failure or underperformance. The personal charge case is also very well designed in its black colour and a yellow-orange strip with the brand name printed on the front face.
The design of the e-cig itself is quite unique as the company aims to get a look of the traditional tobacco cigarette. 10 Motives has chosen a two-piece design with a cartomiser that is cork-coloured and a white battery. The battery is decorated with evenly spaced lines on the top and the company logo which looks very impressive in general. The battery indicator is placed on the PCC and as usual lights up when a user takes a drag. In general 10 Motives has succeeded with an impressive overall design. However, the battery indicator looks a little bit awkward as it is placed out of place and 10 motives would have done better in this design, otherwise; good general design.
10 motives review – Flavour and vapour
The flavour is one of the major concerns of every electronic cigarette user. In order to fully satisfy the needs of the customers, 10 Motives currently offers twelve different cartomisers flavours except for the "regular". These flavours only have 16mg of nicotine strength. However, for the "regular" there is variation in nicotine strengths as 11mg and 18mg of nicotine strengths are available.
Users can also enjoy other additional flavours which are coffee, cherry, menthol, watermelon, peach, grape, vanilla, strawberry, classic American as well as blueberry. It is also important to note that the only available brands with rechargeable kits. The users should take note that the less conventional flavours are not readily available and thus must be purchased separately.
i-Vape is designed like any other standard 2-piece electronic cigarette. Thus the assembly is quite simple and straight forward. Just like any other two-piece electronic cigarettes, users only have to screw the cartomizer into the battery and then take a drag to start the vaping process. Vapour production is not the best that one can get and in general the performance of i-Vape as compared to other electronic cigarettes is average as the e-cig has nothing unique to offer to its users.
10 motives review – Battery and Responsiveness
Purchasing i-Vape electronic cigarette starter kit, you will get two lithium-ion batteries. The batteries are identical with very large company logo printed on them. The battery indicator is placed at the personal charging case which is matte black in colour. The indicator screen is at the bottom of the front face. This allows users to easily see the battery status at all times and they can thus determine whether it needs to be recharged or not.
Charging the batteries is also a fairly simple process. Users only have to plug the USB charge cable at a power source and the other end should be plugged at the PCC. The battery takes several hours to be fully charged and once fully charged this can take the user through the day without needing any further recharging.
10 motives review – Warranty
Just like with many other electronic cigarette brands, 10 motives does not offer any warranty to its products except the batteries. The batteries come with a three month warranty from the date of purchase.
Conclusion and Summary
This is a fairly decent electronic cigarette brand and offers almost everything that the user might need. However, there is nothing unique about this cigarette brand that may excite the customers. Overall performance of the brand is average.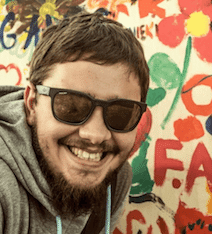 Archy is the founder of e-cigreviews.org.uk. He is an ex-smoker and a person that loves everything related to tech world – from vape pens to tesla cars. He's always testing newest products to give his readers up-to-date reviews.